… it is buying back freeholds from investors
… E&J Estates says it won't buy more freeholds to leasehold houses
… Oh, and it 'fully supports' the government's consultation over the scandal
UPDATE: It seems the deal only applies to 4-5 sites where E&J Capital Partners are the freeholders AND where ground rents double every ten years only.
Those Countryside Properties plc sites where ground rents double every 15 years appear to be excluded from the deal. So a question mark hangs over The Mount, Mill Hill, in north London, for example.
Also, the deals have not been done with Adriatic Land, which would affect Silver Point, in Edmonton, north London, where the freeholder is Adriatic Land.
LKP has asked Ian Sutcliffe, CEO of Countryside Properties plc, for a statement and explanation.
Ditto Pete Redfern, CEO of Taylor Wimpey, regarding its inadequate ground rent review scheme.
Ditto London Harbour / Adriatic Land for an explanation of its policy.
Joey Gardiner of Building.co.uk gets Countryside CEO to explain the company's policy
Chief executive says buying back freeholds on onerous leaseholds 'is the right thing to do' Housebuilder Countryside Properties has become the second major housebuilder to come up with a rescue package for those customers it sold leasehold homes with onerous ground rents.
---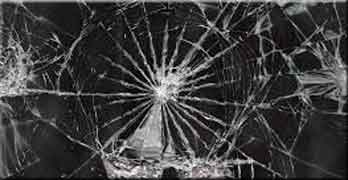 Countryside Properties plc, which is up to its neck in selling leasehold houses and flats with doubling ground rents, has cracked.
A letter dated August 4 from E&J Estates tells leaseholders that it has sold the freehold to their leasehold house back to the developers.
"It is our understanding that Countryside will be in touch with you very shortly," it says.
The statement from E&J, part of E&J Capital Partners based in Winchester, says:
"We are writing to your with regard to the recent media coverage of the industry wide practice of selling properties on a leasehold basis and the subsequent concerns that have been raised on leases with 10-year doubling ground rent clauses.
"For ourselves we have resolved not to purchase any further leasehold houses and we fully support the Government's leasehold reform consultation."