Jai Patel
Director
Jai has been working in the Block Management industry for over 20 years. She has successfully attended the First Tier Tribunal on behalf of leaseholders on numerous occasions and has a wealth of knowledge in block management and compliance. In her spare time, she likes to practice yoga and meditation and spend time with her family.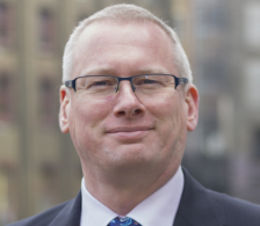 Paul French
Director, MSc MRICS
Paul is a chartered building surveyor with over 30 years private practise working for residential and commercial clients. He regularly chairs RICS conferences and seminars and has published property-related articles in Estates Gazette and Building Survey, Appraisal and Valuation. He is a past chairman of the Federation of Corporate Real Estate and is Managing Director of Set Square Surveyors. In his spare time, he enjoys sailing (badly) and cycling (slowly).
BlocNet Limited
1st Floor,
19 Borough High Street,
London,
SE1 9SE
Main: 0203 318 3051
Mobile: 07867 417 745
Established in 2009 and with a new management team from 2018, BlocNet has a wealth of experience in the industry and we strive to make a real difference to the way your property is managed.
Our aim is to get you the best value from the money we will be spending on your behalf.
Property Management is about individuals and personal engagement, these are after all, your homes as well as personal investments. Each block we manage throws up different challenges depending on its' age, size and location and we aim to provide a bespoke service that meets the needs of our clients.
Providing a 360° view of all aspects of your development BlocNet are one of the UK's leading property management companies As managing agents we understand that every property is unique, and that you need estate management tailored to meet your exact needs.
We are a small team that focuses on efficiency and delivering a consistently high quality service to our leaseholders. We attract management boards who wish to play a proactive part in the way their blocks are managed and who value integrity and honesty in their interactions with their managing agent.
The Royal Institution of Chartered Surveyors is the gold standard of property professionalism. BlocNet are proud to be accredited by RICS and you can be sure your funds are suitably managed and protected
We are also members of the Property Ombudsman for Residential Leasehold Management. We strictly adhere to good practice in our day to day activities at all times.
All our staff have extensive experience in Property Management as well as other skills from other industries. This enables us to put forward alternative and fresh ideas for our clients in the maintenance of their building.
We are passionate about utilising the best technology to support our administration processes. This allows us to focus on managing all aspects of the buildings under our care
BlocNet does not take commission from expenditure made on your behalf and all discounts we achieve from our contractors or partners are passed on in full, to our clients.
We publish all financial transactions and documents relating to your building, on our on-line portal so that you can rest assured that any decisions made are in the interests of the leaseholders alone.