JFM Block & Estate Management
Tailored Solutions from Intelligent People
Experts in schemes where homeowners are responsible for management
Specialists in the management of Resident Management Companies and Right to Manage Companies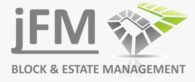 ABOUT US
JFM Block & Estate Management was established in April 2015 to work for service charge payers. We built a service with consumers at it's core. It's important to us that those who pay service charges have a significant amount of say over the places where they live.
So, we set up JFM as a professional service that was based around the very niche area of empowering volunteer homeowners to manage their own affairs. Since 2015 our company has gained considerable recognition and helped dozens of leaseholder groups establish control over the places they live.
As of March 2021, JFM have been instructed by over 100 RMCs and RTMs and have around 5,000 units under management. We have had excellent success in getting leaseholders through the very big challenges of the first year of Right to Manage.
Over the past six years, JFM have established a portfolio structure which means our Property Managers have the right amount of time and resource to properly deal with the challenges our RTMs and RMCs face.
Contact JFM if you are interested in a highly professional and transparent managing agent to help get the management of your block or estate back on track.
---
RTM TESTIMONIAL

RMC TESTIMONIAL
GENERAL ENQUIRIES
Website: www.jfm-management.co.uk
Blog: www.jfm-management.co.uk/news
Office Number: 0203 865 7789
NEW BUSINESS CONTACT
Joe Mallon FIRPM AssocRICS
Managing Partner, JFM Block & Estate Management
Middlesex House,
130 College Road,
Harrow HA1 1BQ
0203 865 7789