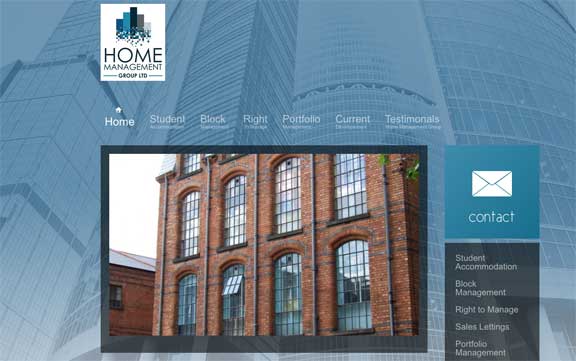 Home Management Group
2 The Chase, Washington, Tyne And Wear, United Kingdom, NE38 9DX
Prop: David Jarvis
Tel: 07860 435209
The Home Management Group is passionately committed to reforming leasehold and empowering leaseholders.
In most sites, managing agents are appointed by freeholders to supervise and implement the day to day maintenance of the development i.e. common areas, landscaping car parks etc.
We seek to be engaged by leaseholder-controlled blocks, either controlled by right to manage companies or residents' management companies that already exist in the lease.
At Home Management Group we have successfully ensured that leaseholders take over these residents' management companies, which were set up on their behalf. Transferral of control to the leaseholders is often delayed either by the developer, or its appointed management company.
We also have experience of the right to manage process.
We often "pick up the pieces" from other management companies and restore confidence by offering best value for money. No one will try harder to get the best arrangement resulting in what we like to call "sensible service charges".
We operate an 'open book' policy where all the costs relating to the development are available for all the shareholders to comment upon.
We are prepared to assist with set up and establish the RTM company on your behalf. All we seek is that we are appointed as managing agents for a minimum period of 12 months. At the end of that period the RTM company then has the right to review our appointment. Should the service we provide be acceptable, this appointment to be renewed.
The alternatives to right to manage freehold purchase – enfranchisement – or to apply to the tribunal for a section 24 court appointed manager.
This is a temporary solution, where fault has to be established, and is less advantageous to leaseholders than right to manage.
Right to Manage grants leaseholders the right to control the management of their block through the RTM Company.
It allows leaseholders to gain control of the management of their block from freeholder.
The leaseholders will normally need to outsource management to a competent company but will have at least control over the contractual specification (ie, what services are provided) and the choice of termination of contract.
The criteria which the leaseholders must meet to exercise their right to control the management are usually satisfied by most flat-owners.
The leaseholders are not required to prove that the leaseholder or his managing agent is managing the building poorly.
The only financial obligation beyond the right to manage company's fees (which are usually low) would be the 'reasonable legal costs' of the freeholder. Typically, these would be recovered in the first year through reduced management fees.
All leaseholders in the property are entitled to be part of the Right to Manage Company and have equal right of access to and voting powers.