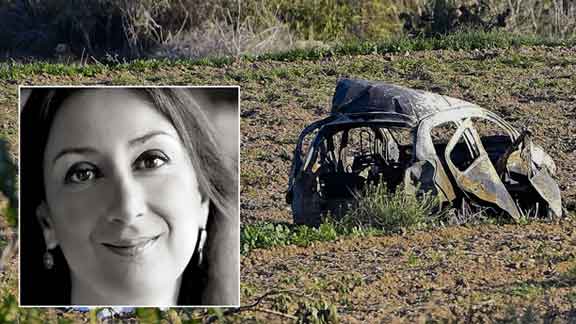 By Sebastian O'Kelly
The industrial scale plundering of property assets in England and Wales were revealed in figures published by the whistleblowing organisation Global Witness last week.
It believes that over 87,000 properties in England and Wales are owned by anonymous companies registered in tax havens. The value of these properties is at least £56 billion according to Land Registry data – and likely to be in excess of £100 billion when accounting for inflation and missing price data.
This is an astonishing figure.
It begs the question: how does a democracy survive with this level of pilfering and tax avoidance?
Tomorrow, 18 March, anti-corruption NGO Global Witness is giving evidence to a parliamentary committee, as it considers proposals to introduce a register of the real owners of UK properties and hears evidence on the impact of property ownership by anonymous companies.
It is even worse when these assets are the freeholds of residential properties. This means ordinary people, attempting to bring up and educate families, are having their wealth – and wider society's wealth – eroded.
Smart-alec offshore businessmen – and the toadying legions of lawyers and accountants who pander to them – have squirrelled away investment assets into people's homes that are likely to pay out millions in the duration of a lease.
Some of this is ground rent; some ludicrously skewed calculations for lease extensions and enfranchisement; fiddled insurance commissions; padded service charges; and, frankly, outrageous droits de seigneur.
This might no longer be the jus primae noctis with all the unwed virgins in a village (ie a block of flats), but it does mean tapping an old lady £80 to keep a cat. Or £150 to learn the outrageous, made-up sum at which the freeholder might – might! – be prepared to sell the freehold. Or jackpot payola demanded if someone has altered a flat without consent, stipulated somewhere or other in a lease hastily cobbled together by a country solicitor 50 years ago.
No chance of any public shame if you are doing all this behind nominee directors and an offshore company.
Global Witness gave its evidence to a parliamentary committee, which is seeking to introduce a register of the real owners of UK properties and hear evidence on the impact of property ownership by anonymous companies.
The Government committed to introduce a register of UK property owners at the Anti-Corruption Summit in 2016, but progress has been slow.
Imagine the lobbying that has gone on for that!
"It's increasingly clear that UK property is one of the favourite tools of the criminal and corrupt for stashing and laundering stolen cash. This analysis reveals the alarming scale of the UK's secret property scandal" said Ava Lee, Senior Anti-Corruption Campaigner at Global Witness.

"There's some good news. Tomorrow, Parliament is reviewing a draft law that could force these secret owners out of the shadows. We're calling on the Government to table this legislation as quickly as possible, so we can find out who really owns so much of the UK."
Actually, this doesn't acknowledge the good work the Scottish Parliament is doing to clean up offshore ownership: the problem is England.
40% of the anonymously owned properties identified are in London.
Cadogan Square in Knightsbridge, where the average property will set you back over £3 million, hosts at least 134 secretly owned properties. Buckingham Palace Road is also home to a large number, with an estimated value of £350 million.
As of March 2019, the areas with the highest number of anonymously owned properties are:
10,000 in Westminster, right on the government's doorstep;
5,729 in Kensington and Chelsea;
2,320 in Camden; and
1,930 in Tower Hamlets.
Global Witness investigations have repeatedly shown how criminals and corrupt politicians can use the UK property market to hide or clean dirty cash, and to secure safe haven for themselves and their families. And they've shown how London can be used by anyone wanting to hide their identity behind complex networks of companies and properties.
In 2015 the anti-corruption NGO revealed how the mystery owner of a £147 million London property empire owned via a network of offshore companies could be linked to a former Kazakh secret police chief accused of murder, torture and money-laundering.
How many goodly creatures are there here!
How beauteous mankind is! O brave new world
That has such people in't!