Minister – again – expects freeholders to "do the decent thing" and pay waking watch costs. (But why on earth would they?)
And freeholders who do not co-operate should be named, shamed and made 'pariahs'. (How, when beneficial ownership is hidden?)
Strong words, though, and better still, for the first time, minister talks of compulsory purchase orders for freehold at cladding sites, which LKP has been urging for years
Stephen Greenhalgh, the new housing minister tasked with sorting the cladding crisis, gave a robust and encouraging performance before the Communities Select Committee yesterday.
https://twitter.com/suejbright/status/1263369580002586625?ref_src=twsrc%5Etfw"/widgets.js" charset="utf-8″>But the minister – who has been ill with Covid-19 and has lost his mother to the virus – asked for some indulgence and appeared with the assistance of the senior fire safety civil servant.
Early start catching up on select comm on cladding remediation. Strong words from @team_greenhalgh: beneficial owners of offshore investors who enjoy the fruits but don't fix the problem = unacceptable, pariahs /1

— Sue Bright (@suejbright) May 21, 2020
Nonetheless, leaseholders at cladding sites should be encouraged that there is a minister who is sympathetic to their plight and strongly feels that they should not be dumped with the costs of cladding remediation.
Both Ritu Saha, founder of the UK Cladding Action Group, and Alex Di Giuseppe, of Manchester Cladiators, also gave evidence. Owing to it being a video conference with time constraints, LKP agreed it would give its evidence in writing, which we will publish later this week.
Although Lord Greenhalgh said some cladding related costs such as waking watch had been "usurious", it is very unlikely that government funding allocated to the cladding crisis will cover this cost.
The funding scheme allocated to deal with non-ACM sites will be unveiled next week.
The committee was sympathetic to the minister, although it was clear that some – such as the Communities Select Committee's chair Clive Betts (Labour) and long-term member Bob Blackman (Conservative) – were more fully informed about the issues facing leaseholders in cladding sites.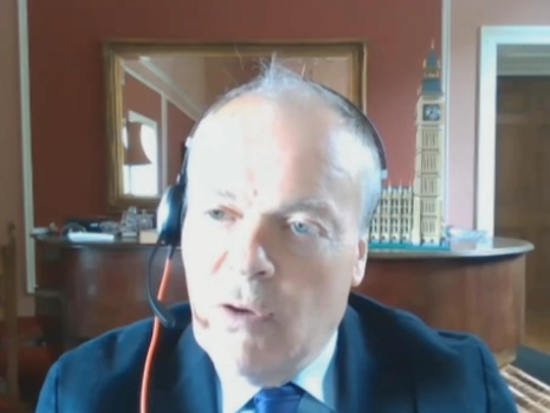 For the first time the scale of the cladding crisis was made clear, going way beyond the 457 ACM sites – 144 of which have been remediated with work started on 137 more.
Lord Greenhalgh said that 11,300 buildings had non-ACM combustible cladding, with "high-risk building being around the 1,700 mark".
The committee did not disguise its disappointment with government, which had said that by June 2020 all ACM sites would be remediated. Lord Greenhalgh did not disagree.
In fact, only £1.4 million of the £200 million fund to remediate private blocks with ACM cladding has been spent.
In response to Paul Holmes, Conservative MP for MP Eastleigh, Lord Greenhalgh said that he was eager to publish data on waking watch and other associated costs dumped on leaseholders at cladding sites.
"I really feel we at the centre can shine a spotlight of transparency on costs … Some of the charges are usurious. Shining a spotlight of transparency may provide leaseholders with the ammunition they need to challenge their building owners and paying these amounts for a particular service."
Lord Greenhalgh told Mr Holmes:
"We are seeing a huge disparity in costs and that is something that we need to address. Transparency could be a good way of doing that."
However, Clive Betts reasoned that there would be no government money for interim measures such as waking watch, "which just have to be paid by the leaseholders".
Lord Greenhalgh replied: "No I am not saying that. With the money that we have available that money needs to go on the end mission which is to remediate unsafe cladding. The best use of the money is to get the cladding off."
The minister then declared that freeholder owners should pay up – even though the law will almost certainly say that this is not their liability and, to date, no single speculator in ground rents – whose investments are to be secured by vast sums of public money – has paid a thing.
Lord Greenhalgh said: "Currently there is no money from central government [to pay for interim measures].
"The building owners should do the right thing for this. People have made a profit on these buildings. The freeholders and the developers should not be passing these costs on.
Nor would the funding apply to other fire safety measures, said the minister.
"The focus of this fund is the removal of cladding alone not dealing with additional fire safety defects.
"There will be remediation costs that go beyond cladding. It will not be government funding all of this. Again it will be building owners that have a duty to do this. The fund is there to help those people living where, without these funds, this work would not go ahead. There will be clear eligibility criteria published next week
"It is the responsibility of the building owner to make their building safe. And we believe that those costs should not fall on the leaseholders … I stand full square behind the leaseholders. This is not something that should be burdening them. This is the responsibility of the building owner."
Lord Greenhalgh was blunt in dealing with freeholders.
"Where works have not begun it is often the case that the building owner is a shell company where the beneficial owner is hidden. Naming and shaming a shell company is not particularly effective …
"We should go after the beneficial owner. These people should be should be named and shamed for what they have done [perhaps, not done].
"We do need naming and shaming to mean something.
"If people are living in unsafe buildings and there is no plan to do anything then the state does need to do something about that, in my view.
But he acknowledged that there would be enormous challenges in unmasking rogue freeholders.
Suggesting the legal structure has created an investment asset class in people's homes, Lord Greenhalgh's intervention puts question marks over the future of leasehold:
"… if necessary, we're going to have to be more radical. I'm not sure how easy and practical it will be to go after beneficial owners to get the money back.

"I think what we need to recognise is that these people should be pariahs in terms of future business in the country. We cannot allow these people to have a good name if they are the beneficial owner of a building three years on from Grenfell that still has unsafe cladding. It's an absolute outrage."
"There may be options there, like CPO [compulsory purchase order] and so forth."
For three years, LKP has been declaring the utter pointlessness of third party freeholders in the cladding crisis and this is the first time compulsory purchase orders have been mentioned.
Let's hope it is not the last.
In the main, these are private equity speculators – such as those in the Long Harbour fund, all of whom are hidden and many offshore.
Taxpayer grants to cladding sites is a massive gift to shore up their currently valueless speculations – for if the leases are valueless in a site, then so is the freehold.
Urging them to "do the decent thing" and pay for waking watch etc is, sadly, hot air and won't happen.
At some sites, it cannot happen.
Take Ritu Saha's site, Northpoint in Bromley, south east London.
Vincent Tchenguiz is the freeholder, but the ground rents of his residential freehold portfolio are in hock to Rothesay Life (the deregulated Goldman Sach's founded pension investor). Furthermore, at Northpoint they amount to only £7,000pa.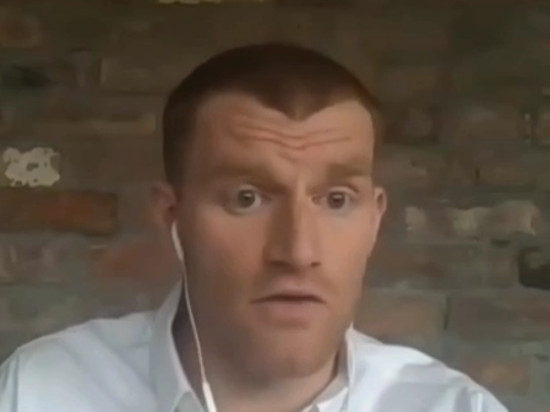 The site is run by a residents' management company, which will handle the insurance contract, so at best Mr Tchenguiz will be making a few hundred pounds on permission fees at Northpoint. On that basis, is it rational to expect him to pay hundreds of thousands of pounds for waking watch?
Freeholders won't be paying for waking watch: some won't; some can't; and no court is likely to make them.
On the other hand, it is absolutely outrageous that these parasitical punters in resi freeholds are subsidised by a taxpayer's bung.
If taxpayers are stumping up all this money, the least they should get in return is the sites' freehold.