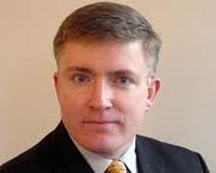 After years of banging on a closed door, Leasehold Knowledge Partnership / Campaign against retirement leasehold exploitation held a meeting with Housing Minister Mark Prisk (right) yesterday.
But leasehold activists are urged to keep pressing MPs (and copy us in to your correspondence!) As a result of the meeting, the minister is reviewing the following:
How right to manage is being frustrated by truculent freeholders, particularly of retirement developments;
How managing agents pool leaseholders' funds in opaque bank accounts, rather than hold separate accounts for individual blocks as was envisaged in section 152 and 156 of the Commonhold and Leasehold reform Act 2002;
How freeholders secure full legal costs in litigation with leaseholders through administrative charges, whereas leaseholders legal costs are capped at £500.
The Westminster meeting was held on the prompting of Sir Peter Bottomley, Conservative MP for Worthing West, who has involved himself in leasehold disputes both in his constituency and beyond it.
He was accompanied by Sebastian O'Kelly and Martin Boyd, of Campaign against retirement leasehold exploitation / LKP, and Stephanie Smith, the barrister who won the "legal torture" case this year involving pensioners at Oakland Court in Worthing. Prisk, a former chartered surveyor, was assisted by civil servants Sally Blandford and Ian Fuell, who both handle leasehold issues in the Department of Communities and Local Government.
The meeting was told that the protections of leasehold law are not working, particularly in the retirement leasehold. O'Kelly outlined the cases of retirement developments which are repeatedly being frustrated in exercising the right to manage. Parliament's intentions are being thwarted by freeholders who will use trifling legal arguments to stop right to manage. As LVTs set no precedent, their decisions are widely inconsistent and right to manage will be granted in one case and refused in another even though the arguments opposing it are the same.  The delays and repeated appeals that freeholders adopt often mean that original applicants are dead by the time right to manage is achieved. In these circumstances it is hugely difficult to keep the residents united in seeing the action through.
Further meetings with the Ministry of Justice will result from this.
Martin Boyd, who presided over the four LVT victories at Charter Quay in Kingston where the residents won back more than £500,000 in over-paid service charges, pointed out the unfairness in the LVT. These were envisaged by Parliament as a low-cost tribunal and legal costs were capped at £500. Freeholders' costs are in practice unlimited, whereas only leaseholders costs are restricted to £500. The legal costs for leaseholders at Charter Quay were around £40,000.
Stephanie Smith explained how freeholders are getting around LVT rulings on legal costs. LVTs may rule that they cannot be levied as a service charge, but lawyers have successfully argued that they can be obtained as an administrative costs.
One of the most important aspects of leasehold is the need for clear and up to date accounting. Campaign against retirement leasehold exploitation / LKP has argued in favour of the adoption of sections 152 and 156 of the Commonhold and Leasehold Reform Act 2002. Stephanie Smith pointed out that there were issues why these provisions were resisted by social landlords and local authorities. She will be working with Campaign against retirement leasehold exploitation / Leasehold Knowledge Partnership to provide clear guidelines that achieve the same purpose.
"This meeting was extremely positive and we are at last pushing leasehold up the political agenda," said O'Kelly. "But it is vital that Campaign against retirement leasehold exploitation activists do what Baroness Gardner said: drive your MPs mad on this issue.
"Unscrupulous freehold-owning landlords, their lawyers and managing agents, have made a mockery of the protections that Parliament intended for leaseholders. Politicians don't like that."