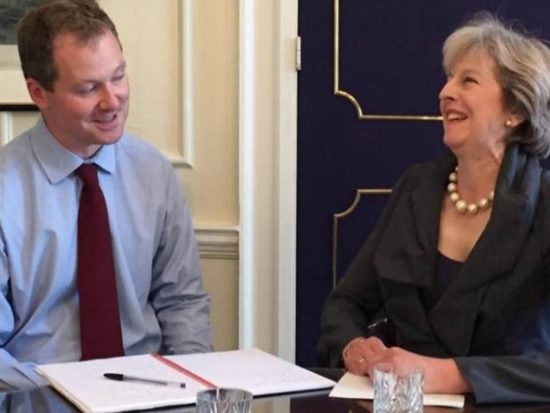 By Harry Scoffin
The UK's cartel of plc housebuilders came under ferocious cross-party attack in Parliament on Tuesday as pressure piles on government to crackdown on unfair practices in the housing market.
Lawmakers from both houses criticised developers for misleading sales practices, the income-generating "fleecehold" estate management schemes that have ensnared housebuyers, and excessive profits on badly built new-builds.
Influential Tory backbencher Neil O'Brien led a lively debate on housing and planning issues in Westminster Hall, which ran for nearly two hours and saw MPs eager to have their say.
Meanwhile, over in the House of Lords, a Labour grandee and former MP of 26 years was busy condemning Persimmon, which prompted a government whip into making a candid and startling admission.
In the Commons, Mr O'Brien opened his remarks by saying that "we could easily have a debate on fleeceholding alone."
The Harborough MP went on to praise the work of the National Leasehold Campaign (NLC), whose co-founders are trustees of Leasehold Knowledge Partnership, and the Home Owners Rights Network (HorNet).
He said the campaign groups had catalogues of "horror stories" detailing the experiences of houseowners on non-adopted estates with communal areas, who have fallen prey to rapacious and unregulated management companies.
Mr O'Brien also welcomed Friday's announcement by the Competition and Markets Authority (CMA), but urged housing minister Christopher Pincher to:
"take action against bad practice that falls below the threshold of criminal behaviour—the industry is full of cowboys—because my constituents are sick of wasting their time battling unfair bills."
CMA officials intend to investigate hidden and spiralling fleecehold fees – also known as rent charges – in the event they are successful in pursuing enforcement action against developers responsible for leasehold mis-selling, LKP understands.
Mr O'Brien said that in recent years there has been a trend of not bringing private housing estates with car parks and public areas under local, democratic control – with many councils now accepting that developers or related management companies should operate these sites.
Residential freeholders therefore have to pay charges additional to their council tax because local government has elected not to maintain their grass verges and pavements.
But the professionals' seemingly common sense appeals to cash-strapped local authorities are in fact driven by a need to aggressively monetise consumers' freehold homes, Mr O'Brien suggested:
" … the property management company steps in and offers to adopt those responsibilities more cheaply than the council would.

"Often, however, it makes a cheaper offer only because it is working on the assumption that it will be able to dramatically increase bills [for residents]."
The Harborough MP reeled off a number of cases where residential freeholders in his constituency have been "fleeced" by commercial entities running their developments, with four households in Farndon Fields charged £2,400 for just 30 minutes of work over 5 years.
"That is £2,400 for 30 minutes' work—nice work if you can get it, Mr Chairman," he said.
The Huddersfield-born Mr O'Brien, who was hired by former chancellor George Osborne in 2012 to advise on re-orienting the Conservative party towards northern and blue-collar voters, has an extensive interest in housing policy and is thought to be sympathetic to calls for leasehold and commonhold reform.
In January, he tweeted approvingly of an article penned by LKP trustee Louie Burns, which argued that developers will never surrender the incomes of leasehold tenure unless they are compelled to do so by the state:
Mr O'Brien also spoke on Tuesday about the need to end inappropriate development where rows upon rows of unattractive houses are being built on the outskirts of towns and villages, putting considerable stress on the existing infrastructure. Houses that Kit Malthouse MP, a former housing minister, said were destined to be "ripped down and bulldozed", like "much of the architecture from the 60s and 70s is being now".
Mr O'Brien added that the answer to the housing crisis lies in building up in the cities, where the jobs are, because the country's urban centres are low-rise in comparison to those of mainland Europe. He was revisiting an approach that he outlined in a 2018 policy report for Onward, a think tank he jointly established with fellow Theresa May aide Will Tanner in a bid to give the Conservative party intellectual ballast following the shock loss of its majority at the 2017 polls. In it, he wrote:
"The OECD's Sprawl Index also suggests that cities in Spain, Germany and the Netherlands are becoming denser, while cities in the UK are becoming less so.48 Building more by densifying urban areas also has potential benefits. In dense urban areas, people are more likely to walk or cycle – and in the UK, people in cities walk twice as far as those in villages each year. This reduces public transport costs. Denser cities can sustain better public transport and so cut car congestion and time spent travelling. As well as reducing pollution from transport, denser cities reduce energy use because flats and terraced homes are more energy efficient."
LKP is sympathetic to this argument, but passionately believes that high-rise living will never catch on in England and Wales unless, to use the words of former Kensington MP Dudley Fishburn, their governments finally "allow the millions of our citizens who live in multi-occupancy flats and apartments to have the same rights of freehold as those living in suburban houses" by scrapping landlord-controlled leaseholds.
Westminster Hall also heard from APPG co-chair Justin Madders who spoke about a shoddily-built luxury apartment block in his constituency, where the leaseholders are finding that the buildings insurance policy, although "compared to the NHBC's guarantee … [has] an air of respectability", does nothing to address the "water … pouring into apartments right now from the defective roofs, gutters and walls."
"It is clear that some works by the developer were non-compliant, as additional fire separation works and modifications have had to be undertaken since occupation took place. How did Premier sign off those works in the first place? It is plainly evidence that there has been a general lack of supervision of the development during its construction and a lack of inspections by the approved inspector. If it finds too many faults, it will have to pay out under its own insurance policy, funded by the developer. It is therefore easy to see how the temptation to be less than thorough could arise. My constituents have been let down," he said.
The MP for Ellesmere Port and Neston said that the "experienced professionals" who bought into the scheme, like leasehold housebuyers, were misled at the point of sale and that "there were also financial incentives to use panel solicitors and pressure to exchange contracts within a tight timescale."
The documentation "produced in respect of service charges" was minimal and "what was provided was misleading and inaccurate on ongoing costs," he added.
Neil O'Brien closed his remarks by firmly backing Mr Madders' "coruscating critique" of the property industry.
"They are the timeshare salesman and the dodgy wheel-clampers of our generation, and I hope that the Minister will clamp down on them very strongly. Perhaps the new homes ombudsman can be the vehicle for that," he said.
New housing minister Christopher Pincher replied:
"One of the key issues, raised by a number of colleagues, is unfair practices in the leasehold market. Let me say that those practices have no place in a modern housing market, and neither do excessive ground rents, which exploit consumers, who get nothing in return. That is why we are reforming the system so that it is fairer to leaseholders.

"In December 2019, we announced that we would move forward with legislation on leasehold reform, reaffirming our commitment to making the system fairer and more transparent. The Under-Secretary of State for Housing, Communities and Local Government, my hon. Friend Luke Hall, will have more to say about that as the Minister responsible for that legislation; I shall certainly relay to him the concerns that Members from all parties have raised in the debate today."
Speaking for the government in the Lords, Baroness Bloomfield of Hinton Waldrist raised the hopes of house lessees by mentioning developments in Cardiff, where Persimmon were shamed into handing over the freeholds to angry residents after an aborted court case brought against them by the council:
"As I said in a previous answer, the Competition and Markets Authority report updating its investigation into the extent of mis-selling and onerous lease terms will address this issue – maybe not the profit motive but the consequences of past actions. I note that in an action of Cardiff Council v Persimmon, Persimmon was forced to give 55 properties sold as leasehold on the St Edeyrns estate back to freeholders in an out-of-court settlement, so they were given their freeholds for nothing. We would like to see more of this happening. Regrettably, it was settled out of court before it became a court case so we cannot use that settlement as a legal precedent."
LKP's original report of their victory can be found here:
Baroness Bloomfield was fielding a fiery intervention by former Labour minister Lord Foulkes of Cumnock, who was railing against the £65,000 profit he said Persimmon makes on each house it sells, despite the company having "a large number of its homes … already declared unsafe in relation to fire and other matters, yet last year the chief executive received a bonus on top of his salary of £73 million."
Persimmon, the housebuilder that paid its chief executive a £75m bonus in 2018, has been accused of shoddily building homes that left its customers exposed to an "intolerable risk" in the event of fire. An independent review of the company published on Tuesday found Persimmon had a "systemic nationwide failure" to install fire-stopping cavity barriers.
He asked her whether the situation is "not absolutely outrageous? What are the Government going to do about that?"
Ironically, Baroness Bloomfield's leasehold-heavy answer would have had no relevance to consumers in his native land of Scotland, which has long abolished the controversial tenure.