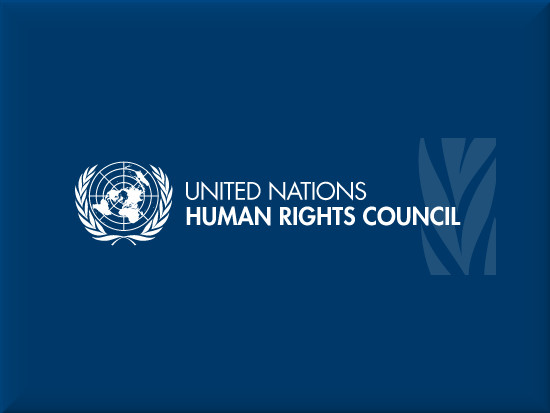 "I wish to express my serious concern about these allegations of multiple violations of the human right to adequate housing, of which safety is a key component – contrary to international human rights law."
This is what the UN's special rapporteur on housing wrote as part of her report to the UK government on its approach to the cladding crisis.
Canadian lawyer Leilani Farah (above) submitted her report to the UK government on April 29 this year with the statement:
"I would appreciate receiving a response within 60 days. Passed this delay, this communication and any response received from your Excellency's Government will be made public via the communications reporting website. They will also subsequently be made available in the usual report to be presented to the Human Rights Council."
It appears that the government did not reply so the report has now been published on the UN website:
The report asked the UK government to respond on 6 points:
Please provide any additional information and/or comment(s) you may have on the above-mentioned allegations.
Please explain what measures are in place to ensure the immediate safety of all residents living in buildings with flammable cladding.
Please explain by which date the Government plans to complete the removal of all flammable cladding from residential buildings.
Please explain all measures taken to ensure that residents of buildings lower than 18 m will have flammable cladding removed from their homes.
Please explain if any of the measures for the removal of flammable cladding will have a financial impact on residents, and, if that is the case, what measures are in place to support persons in positions of economic vulnerability.
Please explain what steps is the Government taking to prevent persons from being made homeless or to assist those who find themselves in a situation of economic vulnerability as a result of having their mortgage invalidated, having to cover high insurance premiums or having additional fire safety measures costs because of cladding, and any assistance put in place to help anyone who has already been made homeless in this way.
We have previously reported the almost universal opposition for the current "first come first served" approach to the £1 billion released at the start of this month, and the National Audit Office has been critical that only a tiny fraction of the £200 million released for ACM buildings last September has been paid out.
A £1 billion fund to help remove dangerous cladding from residential blocks may face "significant administration" challenges, parliament's spending watchdog has warned. The fund for building owners was announced in the March budget to support the removal of types of flammable cladding which the government estimates can be found on 1,700 high-rise buildings.
The last few weeks have seen Communities Secretary Robert Jenrick's world head into a Kafkaesque tailspin.
First he was questioned over his role in the planning application for the luxury Westferry housing development in Isle of Dogs, east London. He exchanged text messages with the applicant, Richard Desmond, who urged Jenrick to decide in his favour quickly to avoid additional payments the "Marxists".
"We appreciate the speed as we don't want to give Marxists loads of doe (sic) for nothing!"
What Desmond was referring to as extra "doe" related to the Community Infrastructure Levy (CIL), which all builders are required to pay to the local authority as part of any new development. Mr Desmond made clear, in his private text messages to Jenrick, that he wanted the Secretary of State to approve his plan just before the CIL rates were due to increase, to save him a very large amount of money.
ewly released documents show exchanges between Robert Jenrick, the housing secretary, and Richard Desmond, a property developer and Tory donor, as well as other documents relating to a £1bn development in east London. This was the day of a Tory fundraising dinner where Jenrick sat next to Desmond.
The Sunday Times today reports that civil servants had "begged" Jenrick not to endorse the Desmond application on several grounds, not least of which was that it would almost inevitably face judicial review.
Senior officials "begged" Robert Jenrick to block a £1bn property deal backed by the Tory donor Richard Desmond, it emerged last night. But the housing secretary overruled the objections from civil servants and lawyers to push it through. A Whitehall whistleblower said Jenrick dismissed their advice over the luxury housing plan in London's Docklands via text messages to a junior aide.
Questions had also been raised as to whether a "family friend" had influenced a decision during Jenrick's role at the Treasury.
Labour has called on the beleaguered housing secretary, Robert Jenrick, to explain a ministerial meeting with a "family friend" who had a financial interest in the future of a rival mining project that Jenrick was overseeing.
Then questions were raised about the company Jenrick keeps at the various dinners and parties he attends.
Jenrick was very quick to announce a £330 billion loan scheme for the benefit of property developers, to help them recover from the pandemic.
In stark contrast, the government has been a lot slower in dealing with the problems caused by the developers.
The 2017 white paper on "fixing our broken housing market", and the government's acceptance of the need for widescale reform of the leasehold sector, have achieved nothing.
The UN has warned Britain that its failure to strip combustible cladding from high-rise buildings containing tens of thousands homes may be a breach of international law.