The Zoom APPG can be viewed here:
https://us02web.zoom.us/rec/share/RzGbpY4unh2pInAJSXzCHw3yI3Doa92zrAIcEjH4lt795jO-t9iextMNRRWOQeNX.Ly8GfQx6bt1LoGSH
Stephen (Lord) Greenhalgh, housing minister, was told bluntly by senior MPs at the APPG yesterday that driving ahead with the Fire Safety Bill would be disastrous for leaseholders … and ensure that those responsible for building safety failures avoided responsibility.
He was also told that the government's new fire and build safety laws would be "a licence to print money" for freehold owners and their managers by making leaseholders responsible for historic build defects at the dictat of a regulator. It would undermine efforts to reform this system of tenure – and the message came from the landlord managing a prime London site.
Even the sector is not happy, with property managers urging "grown-up thinking" by government to deal with buildings at risk as a priority and exclude low rise ones that are not seriously at risk at all, along with an appeal – echoed by leaseholders as well as managers – to form a forum for those who may have some expertise in the area.
But first the politicians of all parties, who demonstrated every symptom of getting seriously fed up with this, as the cladding scandal lurches towards yet further crisis as Covid-ruined leaseholders receive unmanageable bills.
The APPG, chaired by Conservative MP Sir David Amess, saw an unlikely harmony of views between MPs such as Iain Duncan Smith and Hilary Benn. The latter went out of his way to cheer on the rebellion of Stephen McPartland, the Conservative MP for Stevenage, who on Wednesday had sought to amend the Fire Safety Bill to ensure that leaseholders do not end up paying for historic build defects.
Hansard record of the item 'Commons Chamber' on Wednesday 24 February 2021.
The debate witnessed a succession of MPs of all parties telling the government that it had got this issue badly wrong and that the Fire Safety Bill opened up leaseholders to near limitless liability for the building failures of developers.
A rather subdued Lord Greenhalgh tried to reassure MPs and stakeholders in the APPG that these matters could be addressed in the forthcoming Building Safety Bill, but MPs were not persuaded.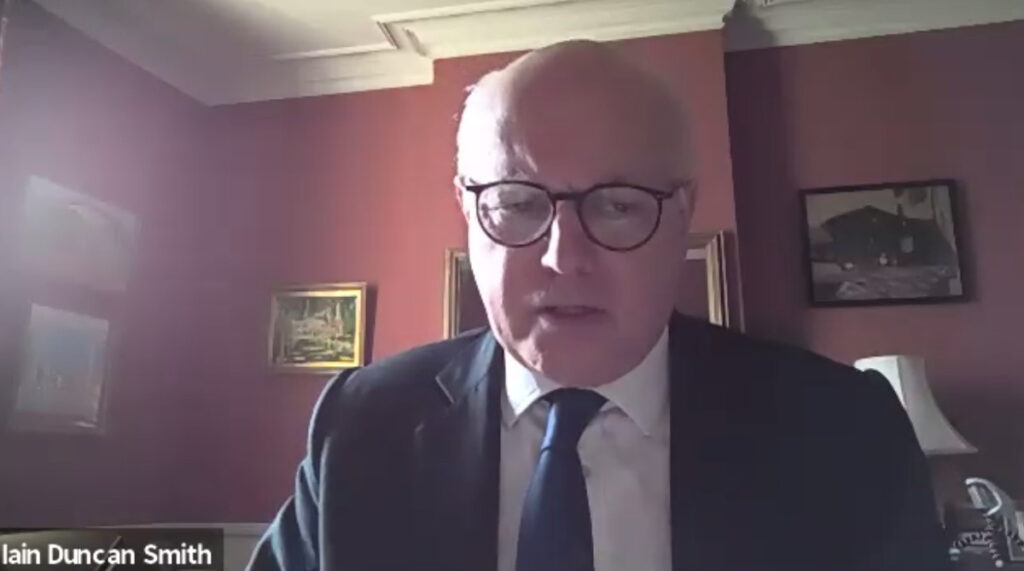 Iain Duncan Smith, Conservative MP for Chingford and Woodford Green, said:
"Governments have become past-masters at saying 'Wait till the next one comes along, because we'll be able to work it all out then'. Much as I love this government and trust them, I don't really."
Meanwhile, Hilary Benn, Labour MP for Leeds Central, told the APPG meeting of 140 MPs and assorted stakeholders, including cladding leaseholders, that the government had not fixed the problem.
He appreciated that Communities Secretary Robert Jenrick had had to fight the Treasury for extra £3.5 billion announced earlier this month.
But leaseholders could not be dumped with the rest of the bill for "a whole litany of build failures".
"Leaseholders do not have the money and you cannot make a building half-safe. And if those other defects are not remedied you are still going to be left with a building where flats are worthless and which can't get an EWS1 certificate."
Mr Benn applauded Stephen McPartland's rebellion against the government. "You are doing a fantastic job. Keep going!"
There was no doubt on that score, from a robust Mr McPartland.
"The government could have given us time to vote on our amendment, but chose not to," he told the APPG. "The government launched a large lobbying operation among our colleagues to put down any rebellion. I'm very pleased that the majority of our colleagues held their course.
"I'm sorry to inform his lordship [Stephen Greenhalgh] that the amendment will be re-tabled tomorrow morning in the Lord's and we will be continuing the campaign so it looks like it will be coming back to the Commons and my parliamentary colleagues will have the opportunity to vote on it.
Mr McPartland, like Sir Ed Davey, the LibDem leader and joint patron of LKP, appeared to support an LKP-type cladding remediation funding proposal based on levies on those who caused the build safety crisis.
"We have never asked the taxpayer for the money; we've never asked for the bailout. We've asked for taxpayer help for the cash flow upfront as we know this can be done."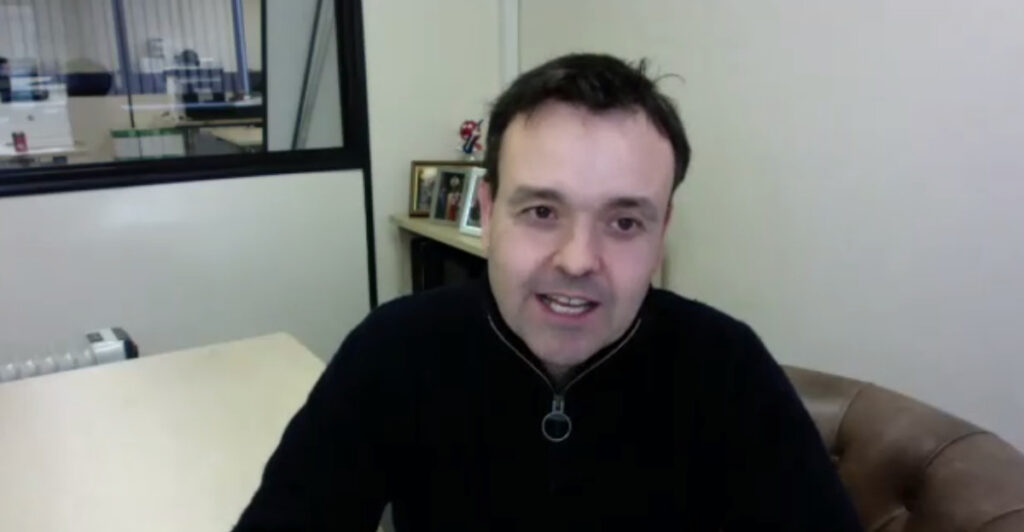 The money could then be repaid over the next 10 years from contributions by builders, insurers and others responsible for the build safety defects.
Mr McPartland reminded Lord Greenhalgh and the APPG that he chairs the Select Committee on regulatory reform and that he was absolutely correct to seek to amend the Fire Safety Bill.
"Everybody in government says this is not the correct Bill, but this the Bill that effectively creates the power for the fire service to tell freeholders you have to remedy these defects, and introduces the financial obligation on leaseholders.
"This is the bill that changes the status Quo and creates the financial obligation on Leaseholders to pay these costs."
Sir Peter Bottomley, chair of the APPG on leasehold reform, patron of LKP and Father of the House, praised Mr McPartland for his stand.
He pointed out that government assisting the cashflow issue to put right build safety defects until those culpable can be made to pay up, has precedent.
Sir Peter referenced the £13 billion hospital trust debt, and guarantee behind the £84 billion NHS litigation authority.
"All the necessary money will come in eventually, I believe, in damages from the cladding manufacturers, contractors and local building control and insurance companies and can be used to pay off the government money provided upfront."
In the meantime, Sir Peter called for the suspension of lease forfeiture under the Covid 19 regulations.
"The law of forfeiture can then be changed so that if a leaseholder does lose their home they at least keep the surplus equity rather than it going to the landlord.
"This is the first bit of Justice and it is long overdue."
Bob Blackman, Conservative MP for Harrow East, dismissed Lord Greenhalgh's assurance that the defects of the Fire Safety Bill imposing limitless liability for historic build defects on leaseholders could be addressed in the forthcoming Building Safety Bill.
Lord Greenhalgh repeated that the six-year warranty on buildings was less than that for a pair of tweezers, which would be addressed.
"But the poor sucker in the middle of all this is the leaseholder," said Mr Blackmnan.
"If the Bill is not amended now, but the issue addressed in the Building Safety Bill that's another 18 months.
In the meantime, leaseholders cannot sell their properties, cannot get mortgages etc."
Mr Blackman, however, praise Lord Greenhalgh for turning up to meetings such as the APPG to get "an earful" of criticism.
Gary (Lord) Porter, a former Conservative local government leader and chair of the Local Government Association, made a short, emphatic statement that the guilty should pay, not the innocent leaseholders.
"People responsible for this should pay and the people who weren't responsible and are the victims shouldn't.
He also urged a far more robust risk-based approach to the crisis, which had dragged in thousands of low rise blocks which should not be involved.
"If insurers insured a low-rise building in the past and have now raised the cost because of the excuse of EWS1, which was not designed for low-rise blocks, they need to be paying tax to government.
"We need to go after the crooks and rogues who caused this problem, knowingly fitting products to buildings that they shouldn't have done."
Sarah Jones, Labour MP for Croydon Central, reminded the APPG that for all the talk of the respective Bills to address historic defects "the government is saying leaseholders are going to have to pay for quite a lot of this and that is the situation that we are in".
---
Waking watch 'being over-used'
Freeholders and property managers appear to being covering their compliance backsides at the expense of others.
That's the conclusion leaseholders would arrive at listening to Roy Wilsher (left), the outgoing chair of National Fire Chiefs' Council.
"When we introduced the guidance, none of us thought it would still be in place years later. We feel it is being over-used. It should be a last resort, not a first resort.
"It is not as effective as it should be in some places
"One of the problems is we have no powers to pull back from waking watch if someone [monetising landlord] is being risk-averse. We can advise and recommend, but we have no powers.
"In many cases the issue of waking watch is falling on local fire rescue services, but they often involve sites we didn't even know had waking watch. Building owners and safety advisors need to ensure that waking watch is being used in a responsible manner.
"Like everyone else, we don't think the cost of these matters should fall on the leaseholders."
---
Property managers call for £3m survey to establish true state of the building remediation crisis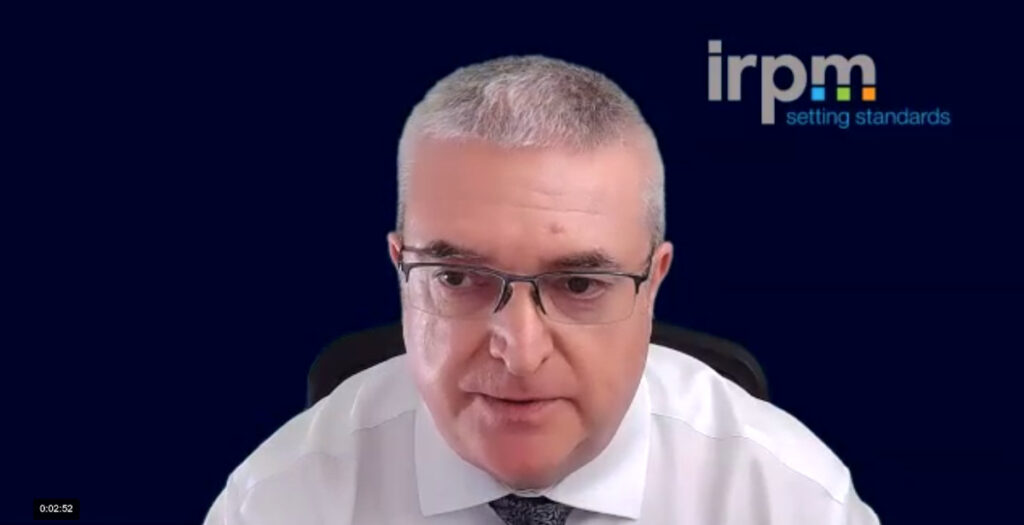 Property managers called on government to pay £3 million for a survey of modern blocks of flats to establish a true picture of the non-cladding building failures.
They also urged a "grown-up discussion" about the nature of risks at thousands of sites that have been dragged into the cladding crisis.
The call is made made jointly by the Institute of Residential Property Management, which trains property managers, and ARMA, the trade body Association of Residential Property Managers, which now also represents and lobbies for the interests of monetising freeholders in the residential leasehold sector.
Andrew Bulmer, chief executive of IRPM, told the APPG that £3 million could pay for surveys at 300 sites "at £10,000 a pop" which would give a scale to the building defect crisis.
A survey of ARMA and IRPM members has found that the cost of remediating cladding is £22,500 per flat while the costs of fixing compartmentation and other failings are around £26,000 per flat.
"So, broadly compartmentation failings are at least equivalent to replacing cladding, but what we don't know is the extent of the problem," Mr Bulmer told MPs.
He also called for "a grown-up discussion" on the nature of the risks at many sites that are now blighted by the scandal: "Not just industry, but leaseholders and residents, too, about the risks that we are prepared to accept or reject and where we stop.
"Do we remove every piece of cedar off every multi-occupied building in the UK? Now clearly that's excessive. But where is the line?
"At what point do we say the building is safe, because otherwise this problem is almost endless. To put [the government's cladding fund] £5.1 billion into perspective, the NHS bill for chemotherapy was £1.4 billion in 2019."
Mr Bulmer confirmed to the APPG the huge hikes in building insurance as a result of the crisis.
"ARMA evidence that typical increases will be in the order of 400 per cent, but there are also many examples of increases of over 1,000 per cent and some buildings are simply uninsured."
Along with LKP, both ARMA and IRPM are alarmed to see – at this late stage after Grenfell – that there is no attempt to prioritise buildings that are at risk.
"We must transparently set out the rationale behind the prioritisation of work," said Mr Bulmer. "We have long called for a risk-based matrix to prioritise work of sites that are at risk and we need a cross-sector initiative to identify bottlenecks in the supply chain and identify opportunities to increase capacity.
"Notwithstanding government targets, the reality is that there is a limited supply of contractors and we estimate that remediating buildings will take five to maybe 10 years to resolve."
Meanwhile there is evidence of the costs of cladding remediation soaring.
"We are already seeing the first signs of price inflation in cladding tenders. We have discovered one tender that has quadrupled. I'm sure that's an outlier, but we have seen one tender quadrupling, too. That price escalation will devalue the [government's £5.1 billion] fund and reduce the number of buildings that can be fixed and waste taxpayers' money."
ARMA and IRPM have called on MHCLG to form a fire safety group to include fire risk engineers, assessors, construction, mortgage lenders, valuers, building managers, building owners, leaseholders and residents.
---
New laws are a license to print money for freeholders, and will help them neuter leasehold reforms
A stark warning about the imbalance of power in the leasehold sector being made even worse by the Fire Safety Bill and the Building Safety Bill was issued to the APPG yesterday … by a landlord.
Martin Boyd, chair of the enfranchised site Charter Quay, in Kingston and a veteran of leasehold disputes, told MPs:
"If I was a third-party landlord I would have no incentive to obtain value for money."
Charter Quay is a complex mixed use site of 243 flats, eight commercial units, the 900-seat Rose Theatre, two carparks, three bridges and river frontage with moorings.
It has received an A3 rating following an EWS1 survey, which is a positive rating that only 10 per cent of blocks achieve.
But works are needed and a section 20 has been issued. Meanwhile, insurance costs have soared leading to the service charges doubling this year.
"We have no interest in making profits from these works," Mr Boyd told the APPG. "We have a joint interest in getting best value for money and we have an interest in improving the value of the properties.
"But as a landlord I have this warning about the the Building Safety Bill and the impact of the Fire Safety Bill.
"For third party landlords who make a profit from being a building owner you are giving them a licence to print money at leaseholders' expense.
"You will create misery without necessarily making buildings safer. You will do enormous damage to property values and you will help third-party landlords argue against the wider leasehold reform that are now under consideration by government."