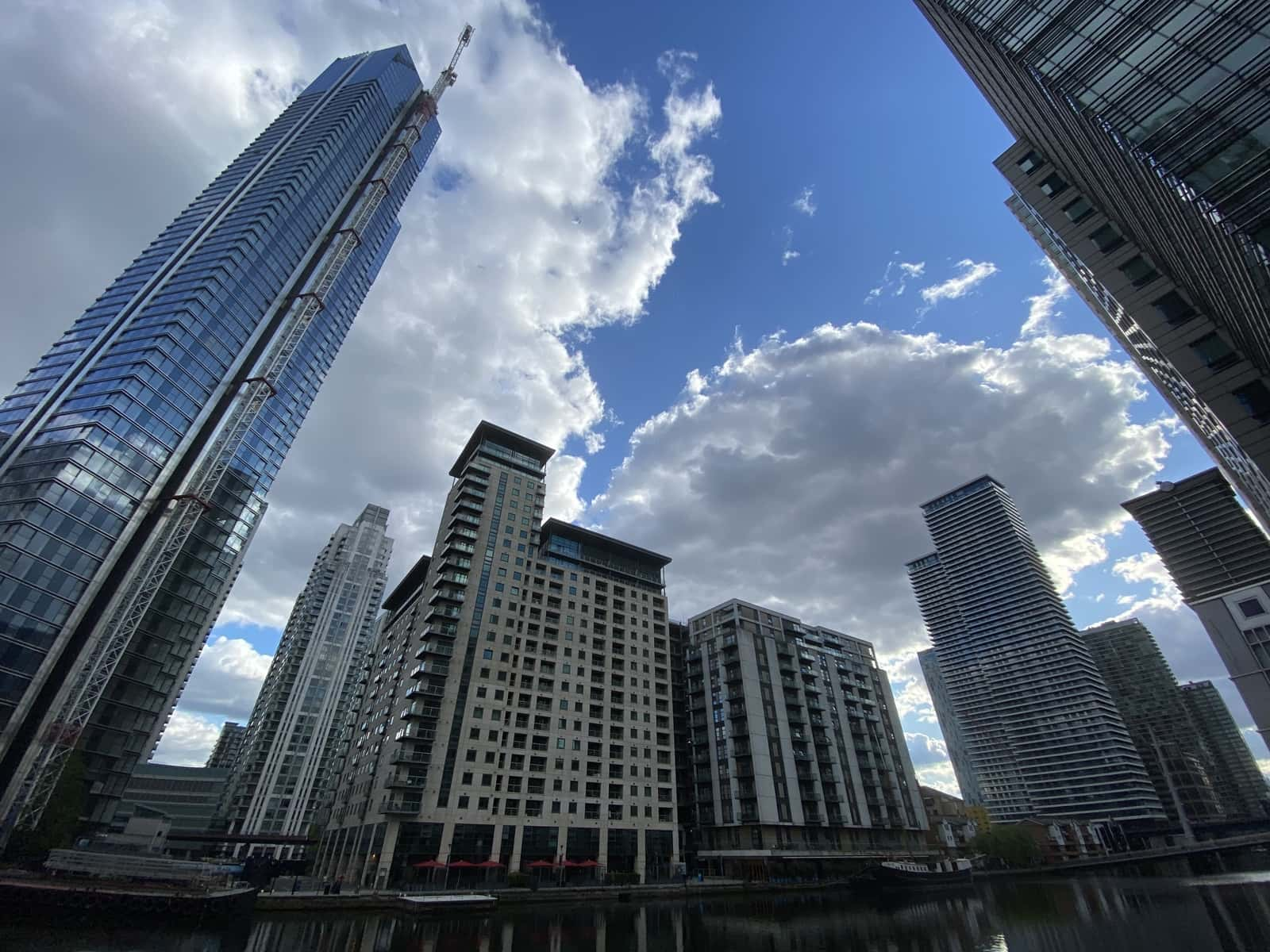 By Harry Scoffin
The City regulator is facing calls – long made by Leasehold Knowledge Partnership – to close a loophole that allows building owners to inflate insurance premiums, of which commissions as high as 72 per cent are being dumped on unsuspecting flat leaseholders.
On Wednesday, the Independent reported that "LKP wants the Financial Conduct Authority to tweak its rules around insurance to recognise leaseholders as parties to buildings insurance policies taken out by freeholders. For years, the FCA has resisted the change."
Now Andrea Coscelli, chief executive of the Competition and Markets Authority, a consumer watchdog, has been urged by a troika of Liberal Democrat politicians to help flat owners "already standing at the edge of a precipice" by cracking down on "bribes and hidden commissions" where Financial Conduct Authority has failed to do so.
Responding to the Independent, an FCA spokesperson admitted it was "aware of issues" surrounding leasehold buildings insurance and claimed it was doing work in this area, but did not elaborate.
Pointing to new rules the FCA has introduced on "fair value", the spokesperson committing the FCA to adjusting its ICOBS regulations to obligate building owners to enshrine leaseholders as a joint insured party on the contract – a minor text change that would empower service charge payers to seek better deals by entering the insurance market.
Currently, brokers often refuse to find quotes for leaseholders and tenants' associations whose sites are not under resident control.
In their appeal to the CMA, Lib Dems Sarah Olney, MP for Richmond Park; Lord Newby, leader in the House of Lords; and Rabina Khan, councillor in the London Borough of Tower Hamlets, the local authority with the largest number of leaseholds in the country, referenced a 2018 letter from Bank of England governor Andrew Bailey, then FCA head, which warned insurance bosses of "significant risk of consumer harm" should they continue their pricing strategies.
The politicians also highlighted an FCA report that found evidence showing that some household pricing practices are "leading to some identifiable groups of consumers paying significantly higher prices than other identifiable groups of consumers with similar risk and cost to serve characteristics".
In resolving individual cases that are raised with the charity, LKP has observed a sharp distinction in the costs borne by flat leaseholders who control their site's management and therefore procure their own buildings insurance policy, and those captive consumers living under an external freeholder and unable to appoint the service provider nor control service charges. The latter pay substantially more, with hidden commissions a major part of their premiums.
As the Independent reported:
"There is no legal obligation for the freeholder to disclose to leaseholders how much mark-up they add to the cost of the premium, which can be as much as 72 per cent. Commission rates of 20 per cent are common."
Damning the FCA with faint praise, the letter written by Ms Olney and colleagues, carried in the Independent, argued that, although the City regulator is "well intentioned, its policy reach and regulations are not potent enough to protect leasehold consumers because leasehold consumers are not the named insured on record."
Instead, Ms Olney and colleagues applauded the Competition and Markets Authority – which LKP sees as the most effective body, alongside the Law Commission, in tackling leaseholder exploitation – for the "long-needed and bold stance" that characterised its February 2020 update report, which identified the "same structural defects that enable third-party freeholders, insurance brokers and managing agents to occupy a conflict of interest position when placing buildings insurance for leaseholders and to exploit this position, seldom without any fear of retribution."
"The CMA is well placed to deepen its investigation and to take action against freeholders, landlords, insurers, brokers and managing agents who engage in concealment of the true premium pricing from leasehold consumers."
Despite the FCA's £600 million a year budget, it has taken no action on leasehold save for a note on its website dated April 2021. Entitled "Buildings insurance for leasehold properties", it merely states that the regulator expects its firms to be "meeting all our applicable rules and take account of any wider legal obligations (e.g. under landlord and tenant legislation) that are relevant to taking out this insurance cover".
In the summer LKP met the FCA with its MP patrons Sir Peter Bottomley, Justin Madders and Sir Ed Davey, at which the Rendall and Rittner offshore captive insurer was discussed.
By contrast, this year alone, the CMA, which lacks fining powers, runs on a budget of £120m which includes capital expenditure, and has a chief executive who has voiced dissatisfaction at the toolkit he and his officials must contend with when confronting consumer scandals, has been relentless in securing tangible improvements to leaseholders' lives.
The body has pressured plc housebuilder Countryside into expunging toxic ground rent doublers from existing leases; insurer-cum-ground-rent-punter Aviva into striking out doubling and RPI-linked rent clauses and refunding affected customers; and developer Persimmon into supporting a right-to-buy scheme to empower its house lessees to secure their freeholds at a cut-down price.
Meanwhile, in resisting an alteration to its ICOBS rules to have leaseholders treated as consumers, the FCA, according to Ms Olney and colleagues, are presiding over the concealment of "bribes and hidden commissions", a situation that has been brought to their attention by leaseholders of an unnamed development in east London who have reason to believe they are paying substantial secret profits.
In their letter to Mr Coscelli, the Lib Dems explained:
"… not only have [they paying leaseholders] been spurned by the recipient of bribes and hidden commissions but also by a big name insurer and an FCA-regulated broker, all who shield behind a technicality that appears in the FCA ICOBS rules that the leaseholder is not the 'customer' under the FCA rules notwithstanding that none deny that the leaseholder is the ultimate payer."

"A building insurance policy that carries a financial reward offered to the placer of the insurance contract becomes irresistibly seductive, especially when England has a property title regime which permits hidden commissions being baked into the insurance premium and allowing the costs to be passed through the service charges account for the leaseholders to pay."
Zurich said in response to the report in the Independent of a case study, where the premiums for one block went up by 400% in a year despite others with a higher risk profile experiencing a substantially lower increase, that it "did not have influence over how the cost was allocated to individual leaseholders".
This is not the first time that Zurich has featured in a media story concerning commissions, with the Sunday Telegraph in August reporting that at a cladding-afflicted development in Bristol, the insurer allowed a commission for the freeholder, also E&J, of nearly 10 per cent.
A Zurich spokesperson told the paper that "we actively monitor commission levels to ensure they are appropriate, regularly negotiating with our brokers to control them across our portfolio".
LKP can reveal that Zurich UK have a policy of not divulging information on commission or remuneration fees to the paying leaseholders who do not place the buildings insurance.
Leaseholders have found themselves reliant on the openness and transparency of brokers including Marsh & Arthur J Gallagher when it comes to finding out what commissions are being shared between the broker and landlord or entity placing the insurance.
The Independent also investigated insurance practices of Ballymore, the Irish developer that keeps the freeholds to its sites even after the last apartment has sold, with Karryn Beaumont, of New Providence Wharf, the Blackwall, east London scheme that caught fire in May, sharing that the freeholder cut its commission of 20 per cent to 6.1 per cent after the blaze.
Ms Beaumont told the paper she had established that the broker for the policy at New Providence Wharf was collecting around 4.5 per cent in commission.
A wave of negative publicity and protests orchestrated by aggrieved Ballymore leaseholders has forced the company to repudiate commissions and move to a fee-oriented model of procuring buildings insurance which, according to the Independent, "will be based on the amount of work it has to do to get the quote".
In a statement, Ballymore said it manages its properties "entirely in the interests of leaseholders and not with a view to profit" and charged commission at a level below the maximum suggested by the Association of British Insurers.
"It is designed to be a not-for-profit revenue, used only to help deliver management services across our portfolio," a Ballymore spokesperson said.
"Nevertheless, we continually seek ways to lower insurance costs. This includes all Ballymore properties moving to a fee-based system in 2021/22, which is anticipated to reduce costs still further as fees will not fluctuate when insurance premiums go up."
The Liberal Democrats letter to the CMA can be read in full here: Re: Unfair practices in the insurance market affecting flat leaseholders