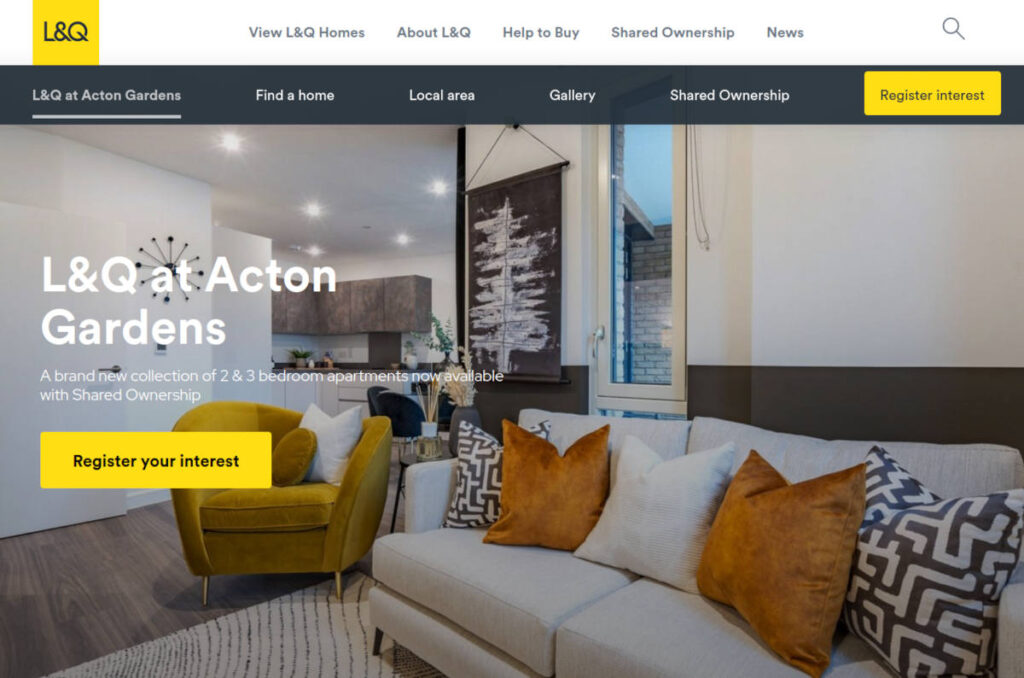 The housing association L&Q has abandoned rip-off doubling ground rents at a West London site after encouragement from the Competition and Markets Authority as part of its on-going investigation into the mis-selling of leases.
L&Q's climbdown affects leaseholders at the Acton Gardens site (below), although it is likely to include sites across the portfolio where similar rip-off ground rents were introduced.
Importantly, those leaseholders who accepted L&Q's earlier offer to vary the doubling ground rent clause in their lease to rise with RPI instead can now vary it again to ensure that the ground rent does not rise at all.
This is an important consideration, given that inflation is surging this year.
Indeed, earlier today LKP was contacted by a site in Birmingham where £300pa ground rents at some flats double on eight occasions every 20 years.
The head lessor has offered to vary leases to have the ground rent rise with RPI and all other terms, including review periods, remaining the same, at a cost of £6,000 to £7,000.
Or leaseholders could pay out £11,000 – £12,000 to have the ground rent set at £180 and rise with RPI every 20 years on eight occasions.
"The Head Lessor is under no obligation to agree to any request for a variation to the review terms," the leaseholders have been told. "While we are currently happy to assist where we can, circumstances may arise where we are unable to do so in the future."
However, if long-term RPI leads to a level in excess of 3.5%, a 20-year doubling clause may represent better value.
The head lessor has given the leaseholders eight weeks to decide what to do.
This is almost certainly because it knows leasehold reform is on the agenda for the next session of Parliament, to make enfranchisement more cost-effective and consumer-friendly.
It is proposed that a statutory extension would make the lease 990 years long, rather than just adding 90 years at present, would reduce the ground rents to a peppercorn (as happens now) and that each side would be responsible for their own professional feels (at present, leaseholders have to pay the landlords' legal costs).
Lucie Gutfreund, of the Homeowners of L&Q campaign group, welcomed the agreement with the CMA.
"We are pleased that the CMA has listened to the complaints of L&Q leaseholders and the National Leasehold Campaign on doubling ground rents and have pushed the housing association into action.
"Our concerns however remain over their RPI-linked ground rents that will have similar impact on saleability of leasehold homes, as well as concern over mis-selling short leases to shared ownership tenants. These are issues we will continue to highlight to the Competition and Market Authority.
"As a responsible landlord, L&Q should now swiftly amend both doubling and RPI-linked ground rent clauses for all their leaseholders, including those in buildings where there is a third party freeholder and L&Q are the head lessee. All clauses should be amended at no cost to leaseholders.
"We strongly oppose the housing association's defending their mis-selling practices with what they state is the need to fund its wider social activities."
L&Q's letter to Acton Gardens leaseholders is here