Subject: Cladding Remediation – Follow-up Witness(es): Dr Dean Buckner, Trustee, Leasehold Knowledge Partnership; Dr Nigel Glen, CEO, Association of Residential Managing Agents; Dr Will Martin, Co-Founder, UK Cladding Action Group Witness(es): The Lord Porter of Spalding CBE, Fire and Building Safety Spokesman, Local Government Association (LGA); Kate Henderson, Chief Executive,
The disaster unfolding in flats over building safety is going to cause a housing crisis and possibly a banking crisis, and leaseholders are going to start losing their homes "very soon".
That was the bleak message delivered to a visibly shocked Communities Select Committee of MPs under Labour veteran chair Clive Betts yesterday.
The Select Committee was taking evidence of the cladding disaster from LKP trustee Dean Buckner, a former Bank of England economist, Nigel Glen, the CEO of the Association of Residential Managing Agents and Will Martin, a co-founder of the UK Cladding Action Group and a cladding leaseholder in Sheffield.
"This is going to effect everyone," said Nigel Glen. "You could be sitting in your mansion in Surrey surrounded by a moat and think 'Thank goodness I do not have cladding'. But if you are in a sales chain and someone is selling a cladding flat it will affect everybody."
How concerned should we be about this wider impact on the housing market, MPs asked Mr Glen.
Widespread mortgage defaults could spark a economic meltdown, expert warns It is due to cladding on buildings which could cost thousands to homeowners Expert says unaffordable bills would cause borrowers to default on mortgages The building safety scandal could lead to the next banking crisis if leaseholders are forced to pay for repairs, MPs were warned yesterday.
"Very," he replied. "We have a perfect storm here. It is just ghastly what is happening to the market."
Figures provided by LKP showed that the market in flats halved between September 2019 and September 2020.
https://www.leaseholdknowledge.com/wp-content/uploads/2021/02/LKP-Cladding-and-Fire-Safety-Remediation-Brief-2021.02.23.pdf
Mr Buckner, the author of the LKP building remediation funding proposal added: "The really big impact will come when it hits banking capital ratios. Banks have a sliver of capital to absorb losses, and those losses could be caused by borrowers defaulting on their mortgages.
"If say, ratios begin to slip and banks become clearly in trouble, then that affects all of us because we all have money in banks.
"Perhaps someone should ask the Prudential Regulatory Authority, which is park of the Bank, to stress test the cladding crisis and its impact."
It is rare for property managers and leaseholders to be in complete agreement: if anything the picture depicted by Mr Glen was the more bleak, being based on data provided by the ARMA membership.
All agreed that government action over the crisis has been late and inadequate. LKP has characterised it as late, crisis driven and piecemeal.
£5.1 billion of government funding is being provided for cladding only on high-rises above 18 metres, but the cost of the non-cladding build safety defects are likely to match this, with most estimates agreeing at around £15 billion.
Section 20s – the cash calls for major works – are being issued every day.
Crisis point will be reached "very, very soon", said Mr Glen.
"ARMA members will be calling in the money, and if leaseholders cannot pay they will turn to the mortgage lenders.
"The horrible scenario is the 90-year-old war veteran without a mortgage and living on a state pension. That means forfeiture is the only way that the funding can be achieved, if the requirement is to make the building safe."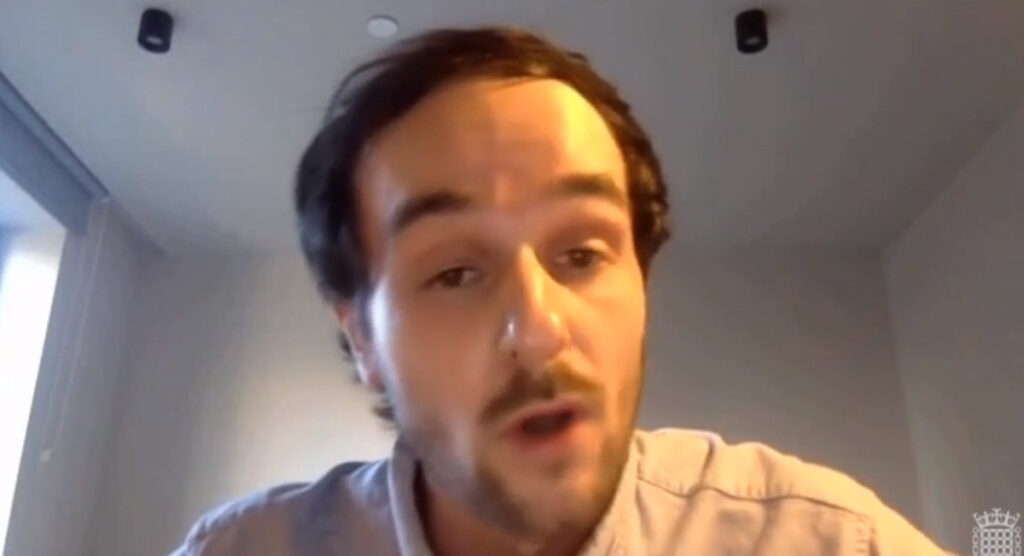 Dr Martin, a junior doctor who spends eight weeks of his annual salary paying for waking watch costs, said that his block, the Metis Building in Sheffield, was receiving government funding to remove ACM Grenfell cladding. But another £6.2 million was required for other building safety measures, amounting to £52,000 per flat.
"I'd really like to know how they think work is going to start on buildings with cladding and non-cladding issues where leaseholders do not have the money," he said.
Even if all the money were available, said Mr Glen, this crisis in a significant part of UK housing stock is going to take years to resolve.
"There any so many cladders, roofers and scaffolders out there. It is estimated that there only 200 crews out there. Now, I'm happy to be wrong about that. Let's say it is double that.
"If you could only do 400 blocks a year, that's five or six years to complete. And that's without taking into account all the work on the under-18m blocks. There is a huge capacity problem here for the industry as a whole."
Mr Glen repeated ARMA's proposal made at the All Party Parliamentary Group meeting last Thursday that the government spent £10 million to survey 300 blocks to ascertain how widespread the build safety defects really are.
He also hinted at more risk-based approach to this crisis.
"We have to know where to stop. Does a 20 metre building with a deck of cedar cladding at the top have to scaffold and for it to be taken off? Is this really the best use of taxpayers' money?"
Receiving data on 53 blocks, Mr Glen said that £213,000 had been spent on waking watch and other interim safety measures.
"This is a significant amount of money and is a leech that is sucking the blood out of leaseholders and it will have a long-term effect.
"It means that money that might have been put aside in the reserve fund to fix a broken lift has gone."
Finally, Mr Glen addressed the dire state of building insurance in blocks of flats.
ARMA members have provided data on 150 blocks which show that the average increase in insurance is 400 per cent. On average leaseholders have seen bills rise from about £350 to £1,450.
"Of that sample, 10 per cent had increases of over 1,000 per cent. One of them had increases of 1,840 per cent, which is quite phenomenal."
ARMA approached insurers and came up with a scheme whereby government would "top slice" the risk: insurers would pay anything up to the first £250,000 for fire-related cover only and above that government would step in.
So far, the Treasury has shown no appetite to take part.
The full ARMA build safety insurance proposal is here: