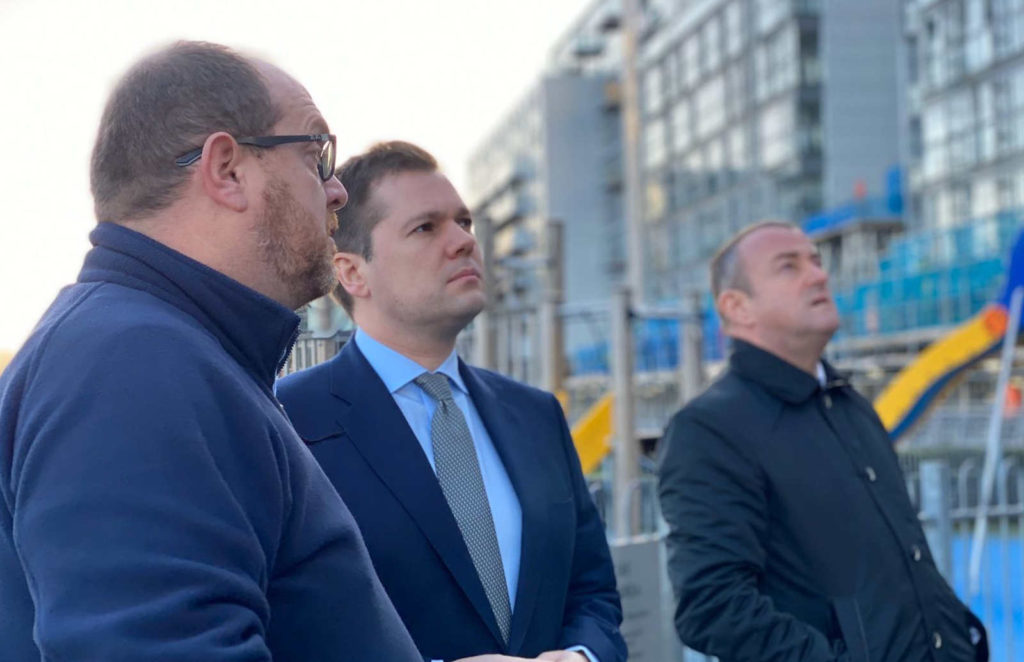 Communities Secretary Robert Jenrick visited Galliard Homes' New Capital Quay site in Greenwich this morning – a cladding site where warranty provider NHBC is paying to remove ACM cladding.
The visit breaks weeks of silence from ministers and was trumpeted by the MHCLG press office on Twitter.
But private Irish developer Galliard – which is also building out the massive Wimbledon Dog track site – was inevitably going to sort New Capital Quay.
In spite of a gormless aggressive start – which shocked officials and other London developers – Galliard was going to sort the 980-flat New Capital Quay because:
It was only built six years ago;
It owns the freehold, manages the site through a related company and has the monopoly estate agency on site.
The leaseholders were quite organised and threatening to sue. And may still do so.
Susan Bright, professor of law at Oxford University, immediately responded to the MHCLG with a series of Tweets saying that it is at other sites where the government needs to act.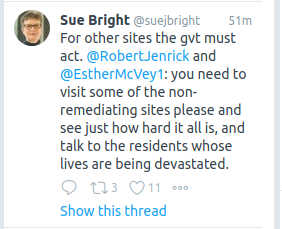 Sites that were built, say, 20 years ago; where there is no warranty; or where the developer is not around anymore.
Take Northpoint in Bromley as an example: it was converted from offices in 1999 by Alfred MacAlpine Homes; the freehold is owned by Vincent Tchenguiz's Citistead freehold owning vehicle; the 57 self-managing flats – there is a residents' management company – yield ground rents of £7,000 a year.
As the Tchenguiz freeholds have a debenture with Goldman Sachs founded Rothesay Life pension investor, the ground rent income goes straight to it.
This means Mr Tchenguiz would be lucky to get much more than a couple of £130 sublet fees from the site.
In what sense, therefore, is Citistead really the owner – now facing a £4 million bill to remediate the building?
To its credit, the Tchenguiz organisation has said it will not profit out of this calamity.
Government is going to have to intervene at Northpoint, or 57 leaseholders will lose their homes.
There are many sites around the country in similar situations.
But the MHCLG Tweet added:
"The Government expects all building owners to take action to make their buildings safe – as a priority."
Well, fine. But that means dumping the bill on leaseholders to remediate the buildings and forfeiting the homes of those who can't pay.
A triumph, for the party of home ownership.