… Which did not even need to be paid by the living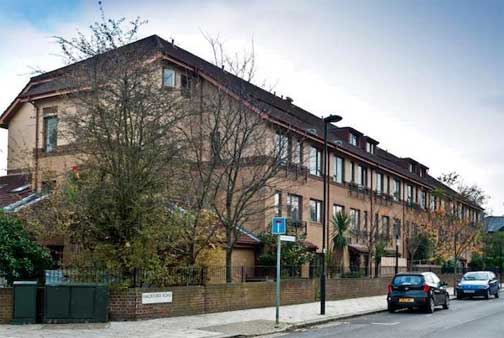 Leasehold reached a new low with Pier Management demanding a subletting fee from a man who is dead.
Nor was a sublet fee payable had Mr A Gaffney, of Dublin, been alive.
Pier Management admitted it had not read the lease before demanding the money, it is claimed – a not infrequent omission in sublet demands.
The leases at Nightingale House, in Stockwell south London, state:
"The sub provisions 4 and 5 of this clause shall not apply to a letting by way of assured shorthold tenancy Company Let or similar form of letting not exceeding 12 months."
The demand was sent out by Pier Management on March 11, which appeared to be a reminder.
£120 was demanded along with the prospect of more to come:
"If we do not hear from you we shall have no option but to assume that the property is being sublet without consent and a breach of covenant fee shall be applied to your account."
The demand outraged estate and letting agent Richard a Brassard, of Courtneys.
"These are the sort of try-ons you would expect to see from some small-scale slum landlord," he said. "Instead, this has come from a large management company that is part of the Regis Group plc."
The group is owned by Peter Edward Gould and Nicholas Charles Gould, two Essex-based brothers, who have built it up over the past 30 years and are reportedly worth £355 million.
Mr Brassard noted following a phone conversation that Pier Management had made its demand before even reading the lease, which he described as "unacceptable and unprofessional".
He also brought the matter to the attention of his Battersea MP Jane Ellison and Sir Peter Bottomley.
Mr Gaffney died on July 29 2012 and Mr Brassard said that the demand had caused anxiety to his surviving relative,
"… your letter has done nothing, but cause worry to someone who is understandably extremely concerned about your threats".
Kelly Donaldson, subletting administrator of Pier Management, replied to Mr Brassard:
"I concur, having reviewed this Lease I note that there are no restrictions to prevent you from subletting the property so I apologise for this oversight.
"Our accounts have been noted and the subletting charge removed and I have personally noted on there that Consent is not required."
Details of the Gould brothers' directorships can be read here:
http://companycheck.co.uk/director/908315670/MR-NICHOLAS-CHARLES-GOULD
http://companycheck.co.uk/director/908537726/MR-PETER-EDWARD-GOULD
Some other links:
http://www.essexchronicle.co.uk/richest-moneybags-Essex-revealed/story-21133347-detail/story.html
http://www.bbc.co.uk/news/uk-england-essex-20446533
http://uk.linkedin.com/pub/nick-gould/8/9aa/770
http://www.ft.com/cms/s/0/3aa84d12-a9c2-11dc-aa8b-0000779fd2ac.html#axzz3VP4n1zyQ