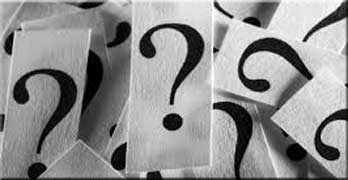 The incoherence of freeholders' applying sublet fees of leaseholders who let their properties out has been revealed in the latest nonsense from Pier Management.
Nadja Severa has a leasehold property where the lease says she must "pay to the Landlord's solicitor s a registration fee of Two Guineas in respect of each such assignment assent transfer under lease or devolution".
That's £2.10.
Pier Management has demanded £48.
Dan Harrison, Pier Management head of portfolio management, told Miss Severa in correspondence copied to then MPs Sir Peter Bottomley and Jim Fitzpatrick, who are LKP's patrons:
"Each enquiry that we receive is dealt with individually and considered on its own merits.
"Given that each lease is different it would not be appropriate for us to apply a blanket approach on such matters.
"In this particular instance we considered the facts to be similar to the Upper Tribunal (Lands Chamber) case of Holding & Management (Solitaire) Ltd v Norton [2012] UKUT 1 in which a fee of £48 was deemed reasonable."
This is rather different to other cases, where Pier Management believes far higher fees would be "appropriate".
Such as this case, where Pier Management attempted to extract £120 from the dead:
In further correspondence, Mr Harrison said:
"There is no section within your lease that specifies the amount payable for the underletting licence, the lease only refers to the amount chargeable for registering a document.

"The amount must be reasonable for the work involved. Our fee of £48.00 (including VAT) is a fair reflection of current industry norms … "
Given the risks of tripping up in the property tribunal, and its unfair cost regime that allows freeholders to pursue cases without risk of legal costs, the Leasehold Knowledge Partnership's advice was that Miss Severa pay up.
Pier Management is owned by the Regis Group plc, which is owned by Peter Edward Gould and his brother Nicholas Charles Gould, who have built it up over the past 30 years and are reportedly worth £355 million.
Details of the Gould brothers' directorships can be read here:
http://companycheck.co.uk/director/908315670/MR-NICHOLAS-CHARLES-GOULD
http://companycheck.co.uk/director/908537726/MR-PETER-EDWARD-GOULD
Some other links:
http://www.essexchronicle.co.uk/richest-moneybags-Essex-revealed/story-21133347-detail/story.html
http://www.bbc.co.uk/news/uk-england-essex-20446533
http://uk.linkedin.com/pub/nick-gould/8/9aa/770
http://www.ft.com/cms/s/0/3aa84d12-a9c2-11dc-aa8b-0000779fd2ac.html#axzz3VP4n1zyQ