Scorn was poured on the government yesterday over bigging up its plans to reform leasehold and not delivering … and not turning up for an Opposition debate, in the case of Michael Gove.
His shadow Lisa Nandy had an open goal and didn't miss.
Gove has seemingly appeared to be the one government minister who can actually deliver, but not with leasehold, which he has repeatedly said he was going to abolish (by which he meant: phase out over a few decades in favour of commonhold).
On the other hand, the commitment to bring through the leasehold reforms and commonhold were repeated.
Lisa Nandy: "Now, we are told that the Secretary of State was being too maximalist. We have had grumbling from Government Back Benchers that the Secretary of State is being too socialist. Downing Street has stepped in, plans are being rowed back and he is not even able to set foot in the Chamber today. It is a bit of a mess, isn't it? … It does make us wonder what is actually the point of this Government."
Nandy assured leaseholders Labour would put matters right pronto, so they can take comfort in one promise being swapped for another.
The full debate can be read here:
https://hansard.parliament.uk/commons/2023-05-23/debates/FF122851-B7C5-4946-A830-B548A4C6AAC3/LeaseholdReform
Or watched here:
https://www.parliamentlive.tv/Event/Index/b85355a2-5ffe-4aaa-acea-0ac3f236dc84
There were excellent contributions from well-informed MPs such as Clive Betts, Mark Tami and Matt Western, but the stand-out speech came from fellow Labour MP Justin Madders (below).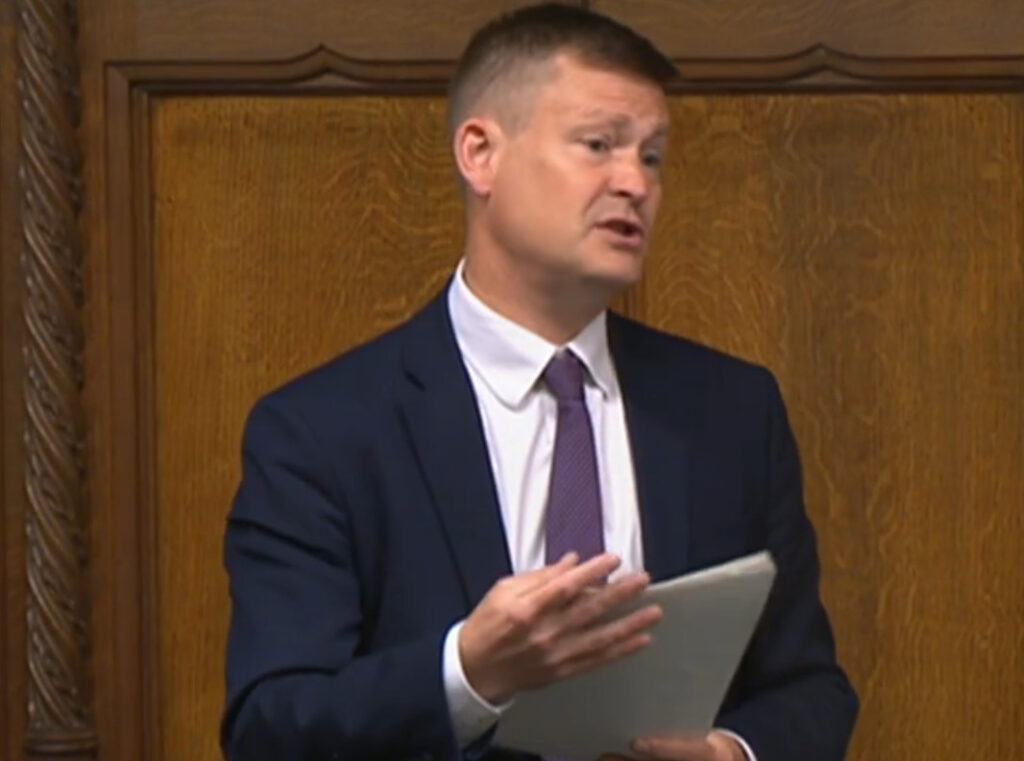 The smart money nowdays is not building and selling houses and flats: it is selling the legally enforceable income streams that have been surreptiously squirrelled into them, either by leases or by estate management fiddling (fleecehold) or, quite possibly worst of all, publicly subsidised shared ownership.
Mr Madders said:
"This debate is, at its root, about power, who holds it and how it is exercised. Who owns the land holds the power. That has always been true in this country, but we have moved on from the barons and the lords of the manor to the offshore private equity companies—a 21st-century update of the feudal arrangements that have for so long held this country back.
"It is an arrangement that no other country in the world has sought to replicate. We know that this Government are not keen on international comparisons but perhaps that ought to tell us something.
"It is clear from this debate that just about everyone agrees that something needs to change, but I am not confident that we will see change any time soon. I thought the Government were all about taking back control. Do they not realise that a leaseholder does not have control? How can they have control if someone is trying to use their home as a cash cow?"
Unexplored in the debate is how shared ownership is becoming the new cheat in property: with overseas private equity getting involved in the preposterous notion of "for-profit social housing".
Sir Peter Bottomley singled out the practices of Mr SJ [Spencer] McCarthy, of Churchill Retirement Living, who is selling leases created before the ban on ground rents became effective in the retirement sector on 1 April:
"That is the kind of—expletive deleted—behaviour that leaseholders had to put up with for 20 or 30 years," Sir Peter said.
He also referred disobligingly to low-end freehold punter Martin Paine, who he called a crook again:
"I have found that there are a number of crooks in this business, one of whom is Martin Paine—he adds an "e" to the hurt he does. He would take leases that were about to run out and give informal extensions, not resetting the ground rent to zero, but saying that he was doubling ground rent from the time the lease was first given out. Nothing much has happened about this."
Sir Peter also noted that Lisa Nandy had referenced a new leaseholder group called Commonhold Now, the core of which are affluent leaseholders in London Docklands, one of whom "claims the credit for the "People's Pledge" campaign, set up in 2011, for a vote on whether we remained in European Union. The organisation folded in 2016 when we had the referendum—well, they did well, didn't they? …
"Oddly, it has not approached me during its months of existence, and when it put out a press notice the BBC took it as though it was gospel and the Secretary of State had promised to abolish all existing leaseholds in double-quick time. He had not, and no one believed that he had."