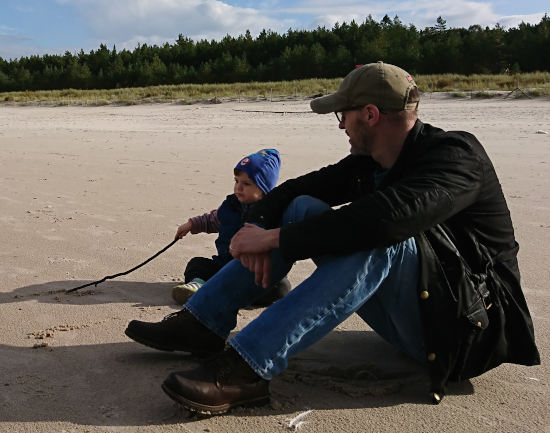 Adam Woznicki, the Polish owner of a shared ownership flat in a Notting Hill Genesis block, is unable to sell up and join his sick wife and two-year-old child in Poland owing to the cladding scandal.
It took him six months to find a buyer for his flat at Zenith House in Colindale, north west London, and the offer was made last October.
But the buyer's lender Santander has pulled the plug on the sale as Notting Hill Genesis housing association cannot provide a fire risk assessment report over the cladding.
Like thousands of other cladding scandal leaseholders, Mr Woznicki is trapped: on the day the UK Brexited from Europe he cannot exit the UK.
"It will take Notting Hill Genesis six months to two years to be able to produce this assessment," he says.
"But I am desperate to sell up and leave and return to Gdansk."
His wife Paulina, 28, who has been ill with post-natal depression, is having to looking after her parents, both of whom have been diagnosed with cancer.
"It is a terrible situation, but Notting Hill Genesis wasted two years before sorting the safety issues over the cladding. Like everybody else, my life is on hold until they start dealing with this.