Advertising Standards Authority says it is "likely" to have breached codes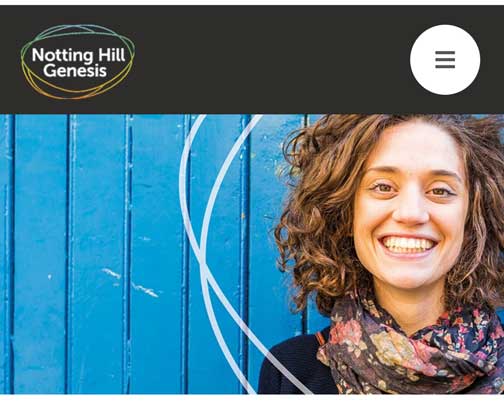 In another example of leaseholders fighting back, the Notting Hill Genesis housing association has pulled an advertisement for shared equity leasehold flats.
Underneath the photograph of a radiantly smiling millennial woman were the words:
"We wanted a new home that would with us, so that's when we looked into Shared Ownership and realised that by using this scheme we could actually afford to buy a two bedroom property.

"It fitted perfectly with our budget, and in fact our total monthly outgoings now work out less than what some of our friends are paying to rent a room in a shared house!"
Two leasehold activists were indignant about the advertisement and complained to the Advertising Standards Authority, which has thrown out previous complaints disputing that leasehold amounts to "home ownership".
Lorraine's complaint said:
"This, as is written, is a lie. As the flat is leasehold and she is a shared ownership leaseholder, she is only buying a long-term tenancy from Notting Hill Genesis with all the fees and costs of a mortgage and maintenance and service charges for a property that will never be hers.
"This is mis-selling and false advertising, as she does not actually "own" anything!"
Anne also complained having seen the Notting Hill Genesis advert.
"My complaint was that is was clearly not true: shared "ownership" and leasehold tenure is not owned.
"I have been tweeting the ASA as well about the general nature of their silence. When I said that I was going to the Communities Select Committee inquiry on leasehold reform on Monday that may have expedited their response."
The ASA replied to the complainants:
"We've assessed the ad you highlighted and, from the information we have, we think it likely to have breached the Advertising Codes ("the Codes") that we administer. We are writing to let you know that we have taken steps to address this.
"We have explained your concerns to the advertiser and provided guidance to them on the areas that require attention, together with advice on how to ensure that their advertising complies with the Codes."