UPDATE May 24: Sir Peter Bottomley has commented on this article. See below Brixton Hill Court is fighting on for right to manage even though its first attempt to break free of freeholder Springquote has resulted in an £18,000 legal bill. A date is soon to be set for a second showdown in the London property tribunal. It promises to be a bitter, hard-fought battle played out with considerable public attention.
Streatham MP Chuka Umunna, Labour's shadow business minister, has promised the residents his full backing and has undertaken to engage the media. Jim Fitzpatrick, the Labour MP for Poplar and Limehouse, who has named a string of freeholders and managing agents in the Commons, is in contact with Umunna over Brixton Hill Court. The Streatham MP has already written to Springquote demanding that it drop its resistance to the residents achieving RTM. The fraught emotions involved in this case were highlighted by an extraordinary intervention in the First Tier Tribunal by leaseholder Angela Saul, 78. Presented with a demand for £42,000 in costs, Mrs Saul made an impassioned speech (see left) that expressed the views of many leaseholder litigants at the supposedly "low cost" property tribunal. This was strongly resisted by freeholder's barrister Adrian Carr, of Tanfield Chambers, who tried to prevent Mrs Saul reading her statement. It was "emotional and not appropriate", he said. But the tribunal allowed Mrs Saul to make her address:
"I wish to express to the tribunal my utter disgust, anger and frustration at the ease by which our legitimate claim for the right to manage our homes has been derailed through complicated legal technicalities. "Not only have we had to suffer the ordeal of a rejected application but are now facing the prospect of paying grossly high fees for the privilege … "… If there is any justice, I plead with the tribunal to make an example of this landlord and see through this vexatious behaviour. Not only for the residents of Brixton Hill Court, but for others all over the country who are also facing aggressive opposition to deny their statutory rights."
The first tribunal showdown involving Brixton Hill Court, an elegant Thirties building of 144 flats (the residents say 143), took place in June and July last year. The directors of Springquote are given as Rivka Gross, 66, and Abraham Y Klein, 51. As well as JB Leitch solicitors, based in Liverpool – the sponsors of the Leasehold Advisory Service annual conference this year – they deployed barrister Adrian Carr, of Tanfield Chambers. The RTM application was lost as the tribunal found fault with James Compton's multiple applications for RTM – later called "a scatter gun approach to the litigation". There was also dispute over whether Brixton Hill Court were one building or two. The application failed and Springquote demanded £33,565.24 in legal costs. The full ruling is given here and below. BrixtonHillCourtRTMdecision Then came another hearing in January, with a ruling in March, on the costs. For this hearing, the freeholder demanded another £9,000 in costs. It was altogether more volatile. Compton bluntly told the tribunal that Springquote's costs were "astronomical".
"A costs order of this magnitude could have a detrimental effect on the right to manage procedure in that it is likely to deter RTMs from pursuing a right to manage claim to a hearing even if it may have a legitimate claim given the potential cost exposure."
Compton spoke of the "inherent imbalance of costs". He said:
"By contrast, if an RTM is successful there is no reciprocal requirement of the landlord to pay the RTM's costs … "This dynamic means that a landlord can deny a legitimate claim on technicalities without significant cost implications."
Adrian Carr, representing Springquote, said: "It was simply untrue to say that the costs were artificially inflated, or manufactured in some way. "This amounted to an accusation of professional misconduct." Then Angela Saul addressed the tribunal, "with eloquence and passion" it noted, supporting Compton and pointing out that Parliament's intentions were being frustrated.
The tribunal ruling noted the arguments of Mrs Saul and Compton, but made clear that it found "no grounds for determining that the applicant in these proceedings (the freeholder) has acted frivolously or vexatiously". It added that the "RTM took a fairly scatter gun approach to the litigation and this particular strategy has in the view of the tribunal had a direct bearing on the cost". The tribunal then went through the freeholder's legal costs and reduced them from £42,271.10 to £18,727.80. Compton argued that the costs demand were being used to intimidate the leaseholders to get them to drop their RTM claim.
"… as a point of principle to preserve RTM as a low cost non fault based application the tribunal is asked to take a dim view of such conduct."
The tribunal specifically addressed this point, which amounted to a suggestion that Springquote had "acted in a manner which is frivolous and vexatious". "This in the tribunal's view implies some improper conduct on behalf of the applicant (Springquote), the tribunal do not accept that the applicant acted improperly in the conduct of these proceedings." On April 1 a letter from JB Leitch was sent to RTM members, including the directors, demanding the costs. The letter can be read here and is reproduced below. Although the letter says the money is owed by the Brixton Hill Court RTM Company Limited, it also included the line: "you are personally liable to our client for the said £18,727.80".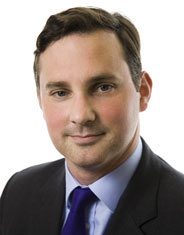 The residents believe the letter should have been sent to their solicitor, James Compton, and not doing so breaches the solicitors' code of practice. A formal complaint has been lodged with the Solicitors Regulation Authority. "My phone lit up the day residents received this letter as they thought they were each individually facing a demand for this sum," says Compton.
Sir Peter Bottomley writes May 24:
"Freeholders should not oppose well founded applications for recognition for the right to manage and for purchase of freehold. Is the only rational incentive to resist the fact that too often the freeholder can gain unjustified revenues? In the light of this judgment and of other cases including ones affecting my constituents, I believe the professional standards bodies for solicitors and barristers should review what levels of escalating costs and what submissions of legal fees to leaseholders should be regarded as unacceptable professional conduct. Generally and for too long, lawyers have worked with some freeholders and some managing agents to make recourse to the Property Tribunal an expensive gamble. Parliament clearly intended that leaseholders should be able to have their rights as well as access to low cost dispute resolution. The Leasehold Advisory Service (LEASE), in addition, should restrict the use of their conference business by clever expensive lawyers to illustrate to freeholders and managing agents how the use of the details of apparent legal requirements can have the effect of frustrating legitimate requests by leaseholders. It is time to clean up the sector and to allow leaseholders to enjoy their homes without being charged and overcharged for costs."