UPDATING …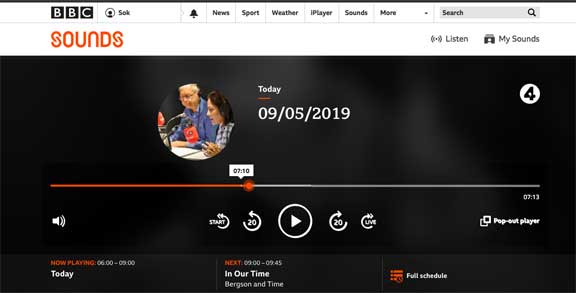 A £200 million fund to remove Grenfell cladding from private blocks was announced this morning by Communities Secretary James Brokenshire on the BBCR4 Today programme.
This action has been long predicted by LKP, believing that ministers' appeals to freeholders and developers to "do the decent thing" – whatever that means – would not work.
The announcement of the £200 million is here:
The government will fully fund the replacement of unsafe aluminium composite material (ACM) cladding on high-rise private residential properties where building owners have failed to do so Communities Secretary the Rt Hon James Brokenshire MP calls time on "reckless" building owners who have refused to take action New funding estimated at £200 million to ensure this work takes place urgently The government has stepped in to speed up vital cladding replacement by fully funding the work, eliminating excuses used by some building owners and protecting leaseholders from the costs.
LKP congratulates the Communities Secretary for his decision.
Sir Peter Bottomley and Jim Fitzpatrick, the MP patrons of LKP, said:
"Officers of the APPG welcome this positive announcement by the Prime Minister and the Communities Secretary.

"We thank the Leasehold Knowledge Partnership and the UK Cladding Action Group for early identification of the perilous situation of private leaseholders in high rise buildings.

"The APPG meeting for private leaseholders last night at the House of Commons illustrated the crippling fearful position of thousands of ordinary people worried about physical safety and financial burdens.

"Our call for effective action is being met. We offer to help make it work fairly and fast."
For two years ministers had been urging developers and freeholders to "do the decent thing" and pay themselves for the cladding removal.
This had some success with developers, and their warranty providers, but none at all with speculators in residential freeholds.
Some sites were built 20 years ago and in many cases the builder has long gone bust.
The new fund is for private blocks and ACM cladding removal only.
The announcement came hours after LKP / APPG on leasehold and commonhold reform held a packed public meeting at Westminster to address this issue.
Housing minister Kit Malthouse pulled out of the meeting with a few hours notice, not meeting leaseholders who had travelled from as far as Manchester to attend.
Shadow Housing Minister Sarah Jones addressed the meeting, as did Sue Bright, an Oxford professor of law, who has been concerned about this issue for months, and Suzanne Richards, a Manchester councillor
Mr Brokenshire said that sites where developers and insurers have undertaken to pay to remove cladding will continue to be paid for by these commercial operators.
---
No speculators in residential freeholds have undertaken to contribute
The government announcement includes the very small ground rent investors Pemberstone (£75,000 in revenues) as paying up, but in fact the Manchester Green Quarter sites are being sorted by the builder, the Aussie giant Lendlease.
Lendlease caves in over £5m Grenfell cladding bills at Vallea Court and Cypress Place
---
Legal and General is paying at the Blenheim Centre / Reflexion site in Hounslow, but it also owns the shopping centre below the flats: it agreed to pick up the £12 million bill after prompting by LKP.
Blenheim Centre flat owners to be spared £20,000-30,000 each on Grenfell cladding bill, Legal & General tells LKP
Mr Brokenshire said he was making the decision because of the time taken since the Grenfell disaster to deal with the cladding crisis.
This has caused appalling anguish and mental illness among leaseholder residents, whose lives have been on hold since their buildings were identified with the cladding.
The scale of this was made clear at last night's meeting of over 100 leaseholders, 12 MPs and national media journalists at the LKP / APPG event.
The purpose was to provide a "cladding forum" and to support the brilliant campaign by the newspaper Inside Housing. Ostensibly this covers social housing and housing association issues, but it has made the running over Grenfell cladding issues.
A concern expressed is that many sites have been built with defective cladding or inadequate fire breaks, which may not be ACM / Grenfell cladding and therefore ineligible for government funding.
Many of the leaseholders who attended have freeholders based in assorted tax havens where the ultimate beneficial ownership – of entities such as Adriatic Land – are completely secret.
This means these vital decisions over their lives are made by private equity investors who are completely anonymous.
---
Is it enough? Is it a loan?
Questions remain about the details of this £200 million.
The first is: who gets the money? The freeholder or the leaseholders? It presumably has to be the freeholder as it is his building.
Is the money a loan? This is unclear. There is an obligation to try to recover costs from whoever put the cladding up. But how far does this go?
What about sites where leaseholders have already paid out, such as Paddington Walk?
Paddington Walk leaseholders have paid £3.5m to remove Grenfell cladding, with more to come …
Is it enough? There are 167 blocks. One barrister dealing with three sites says they account for 10% of the allocation.
Analysis here:
There have been rumours of this for a while now, but in the last few mins (9.5.19, 8.30am) the government has announced that it will make public funds available to help fund private sector cladding remediation works. The details (such as they are) are here. A few immediate thoughts: 1) This is very, very welcome.