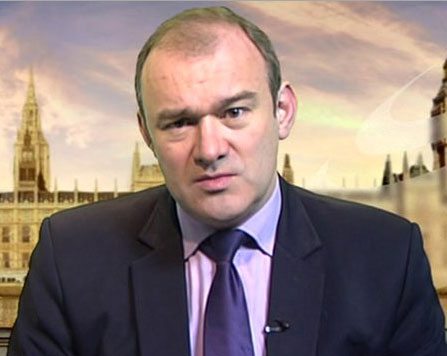 Warm congratulations to Ed Davey, the former LibDem MP and Energy Secretary – and patron of LKP – who was knighted today in the New Year honours.
In spite of his cabinet commitments, Ed has been a huge help to LKP  and to all leaseholders. It was Ed who organised the first Campaign against Retirement Leasehold Exploitation meeting in Westminster in 2009.
Thanks to his involvement the Competition and Markets Authority was made to investigate leasehold immediately after the absolutely useless Office of Fair Trading ruling of collusive tendering by Cirrus / Peverel (now FirstPort).
Just a reminder: Peverel got off scot-free; its dodgy contractors in on the scam were fined but all but one went bust and paid nothing; one of its dodgy contractors was back working at Peverel sites within months and the only people who were seriously threatened with the law were the Campaign against Retirement Leasehold Exploitation whistleblowers who revealed the scam but were told by the OFT to speak to no one.
In spite of his busy life as a Cabinet minister, Ed was indignant about all this and did his best to goad the authorities into action.
He was also a huge support to the leaseholders in Charter Quay, Kingston, where he unhesitatingly referred to the Tchenguiz operations and Peverel as "monstrous companies".
Peter Bottomley's black-humoured response when offered a knighthood was to say, "I hope I have not done anything to deserve this".
Similarly, Ed Davey seems to have done very little to ingratiate himself with the usual gong-awarding entities (and doubtless there are unmerited awards to CMA and OFT officeholders aplenty). But his contribution actually to helping other people is undeniable.
Let's hope he returns to public life. He remains, of course, a patron of LKP whether he has a seat in Parliament or not. And we are very proud to have him.