The House of Lords put pressure on the government this week to revisit the issue of residential commonhold tenure as an alternative to leasehold.
The initiative came from Baroness Gardner of Parkes, who repeatedly raises leasehold issues in the Lords.
There was a commitment to review the 2002 Commonhold and Leasehold Reform Act 10 years after.
Baroness Gardner was backed by LibDem Baroness Maddock who said: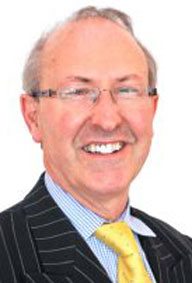 "It is quite incredible that many of us spent hours scrutinising the Bill well over 10 years ago. Since that 2002 Bill, there have been only 15 commonhold new developments and 152 units within blocks. That is not necessarily due to a lack of interest: there are significant obstacles for both old and new properties. Given the time that has been spent on this matter, I really think it is time that we as a Government looked at post-legislative scrutiny much more seriously, particularly in cases such as this."
Lord (Richard) Best, who is chairman of the Hanover Housing Association, said:
 "Would the Minister be willing to meet some of the Members of your Lordships' House who recently got together to look at these issues? We discovered that there are quite a number of relatively modest reforms which would make a difference to leaseholders' lives but which at the moment are not receiving attention."
It is unclear what these changes may be.
Campaign against retirement leasehold exploitation / LKP has contacted Lord Best for clarification.