… which means no recognition of the residents' association, no RTM or enfranchisement. But this may STILL be an opportunity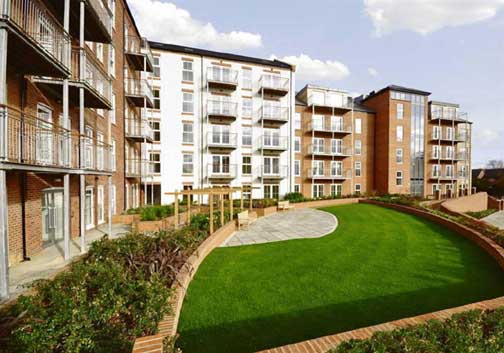 Leaseholders at Welland Quarter in Market Harborough have discovered how unempowered they are when a freeholder goes into administration.
It means that administrators Grant Thornton cannot recognise the residents' association, and there is a freeze on right to manage and enfranchisement.
But the good news is that the residents should be offered the freehold to purchase when the administration comes to an end.
The residents' association at Welland Quarter, representing 69 apartments, has 85 per cent membership.
But the First Tier Tribunal has said that because the site is in administration the residents' association cannot be recognised.
The leaseholders want to sort out a number of outstanding service charge issues resulting in a possible demand for £14,000 in overspend.
"It cannot be right that the moratorium, which should be a short-term protection allowed to the administrators, can be extended indefinitely and across any area of action," said a resident.
"It is thwarting leaseholders from legitimate action."
The site is managed by Qube Leasehold Management, based in London and Hertfordshire, which is an ARMA member.
The critical issue facing residents is that Qube has issued an section 20 to repair the roof.
The development is a group of five interconnected buildings, three for over-55s called Welland Place and two blocks for normal use called Welland Quarter.
Grant Thornton sold off Welland Place to the Methodist Housing Association, but there are shared services between Welland Quarter and Welland Place in terms of an underground car park and some water services.
When the leaseholders tried to plan for RTM two firms of solicitors stated that Welland Quarter does not have vertical separation down through the underground car park.
(LKP's legal advice is that this needs further scrutiny.)
Grant Thornton have indicated a price of between £350,000-£400,000, which is what the residents also calculated.
As a result, there is no great enthusiasm among residents for buying the freehold.