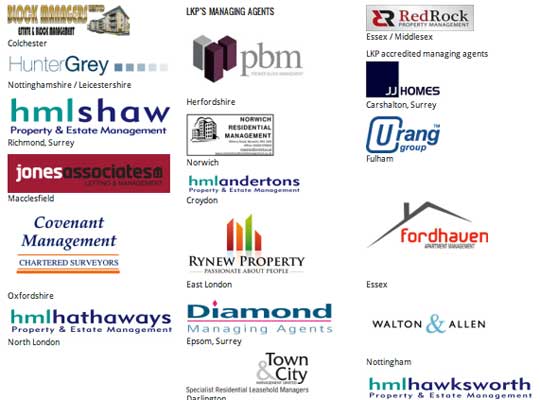 Managing agents accredited to the Leasehold Knowledge Partnership come in all shapes and sizes. A couple are one-man bands, another is a plc with 40,000 units under management.
They look after everything from seaside blocks on the Northumberland coast, to prime central London riverside apartments.
But they all have this in common: they want business from leaseholders.
They are not owned by freeholding interests, nor do they have a single predominant freeholder client. These would be a conflict of interest to the detriment of leaseholders. LKP will not accredit companies in this position, which includes some of the largest outfits in property management.
LKP accredited property managers provide a clear property management contract, with regular accounts that are open to inspection at any time. The accounts must be punctual, and the paperwork well organised.
LKP accredited managing agents do not load commissions, or levy the stealth charges that are such a dismal feature of leasehold.
These companies have joined LKP because they know that the leasehold sector is not in balance and that the trade bodies involved in it – for all their parroting of "transparency" etc – have covered up appalling conduct for years.
Some members are court-appointed managing agents after far larger corporate companies have been given their marching orders at LVT. Others have contributed to LKP's parliamentary sessions with MPs.
Our members have dealt with every variety of leasehold problem and have assisted numerous leaseholders, even though this may not have resulted – directly – in new business.
These include owners of prime London riverside penthouses worth several million to pensioners in leaky retirement flats worth £30,000. The horrors of leasehold are socially inclusive.
If you need help with a leasehold problem, please get in touch:
sok@leaseholdknowledge.com; 07808 328 230
Sebastian O'Kelly
Leasehold Knowledge Partnership