But Adriatic Land 3 Ltd is on the MHCLG 'list of shame' for not getting on with ACM cladding works
Updates
Residents of private flats with dangerous cladding are legally challenging the government because they will be ineligible for its new £1 billion building safety fund. As this weekend marks the three-year anniversary of the Grenfell Tower fire, leaseholders of Skyline Central 1 in Manchester are launching a judicial review against Robert Jenrick, the housing secretary.
The secretive ground rent fund Long Harbour, run by William Waldorf Astor, is supporting the leaseholders at Skyline Central 1 in Manchester to get government funding for cladding removal.
The site, which has high pressure laminate (HPL) cladding, accepted loans of up to £25,000 each as Long Harbour's freehold owning entity Adriatic Land – where beneficial ownership is hidden – pressed ahead with the works.
These are now near completion, but buildings where the works have started are excluded from the fund.
The leaseholders at Skyline Central 1 were bumped into accepting the loans or face losing their homes through forfeiture.
Curiously Adriatic Land has been pressing ahead with cladding remediation at Skyline Central 1, whereas Adriatic Land 3 Limited is on the government freeholders list of shame for not pressing ahead with Grenfell ACM cladding removal.
But at the HPL site, Adriatic Land has been swift to remediate, landing the leaseholders with huge bills.
"We fully support the leaseholders in this matter," a Long Harbour spokesperson told Inside Housing.
"The government has already acknowledged the regulatory failure that has caused this cladding crisis so it is not right that the Skyline leaseholders are being denied support from the government's remediation fund. It is especially unfair in the case of Skyline that leaseholders are being penalised as a result of the proactive work that has taken place to remediate the building as quickly as possible. Had funding from government been made available earlier, this would not have happened."
Which sounds quite leaseholder friendly, except those leaseholders not paying up Adriatic Land's demands are being chased by the sector's debt collectors threatening forfeiture (as LKP is well aware).
Unfortunately, government has not acknowledged "regulatory failure" or, more important, its regulatory regime has not been found to have failed in the courts.
"They have always said that work must be carried out as soon as possible and that leaseholders should not be responsible for the cost of remedial works, and yet it looks like we still are. All these terms and conditions do is penalise those living in buildings where the freeholder has already acted.
Residents of a Manchester tower block facing bills of thousands of pounds to fix dangerous cladding have been dealt "a massive blow" after finding out they are ineligible to apply for the government's new £1bn building safety fund.
The result is unending pressure on the leaseholders to demand:
to get any funding in the first place (Grenfell was three years ago)
to include HPL cladding in the relief fund
to get their freeholders to apply to the fund over the next two months
to campaign to include sites under 18 meters in height
Again and again, government loosens the purse strings late in the day and only after huge pressure.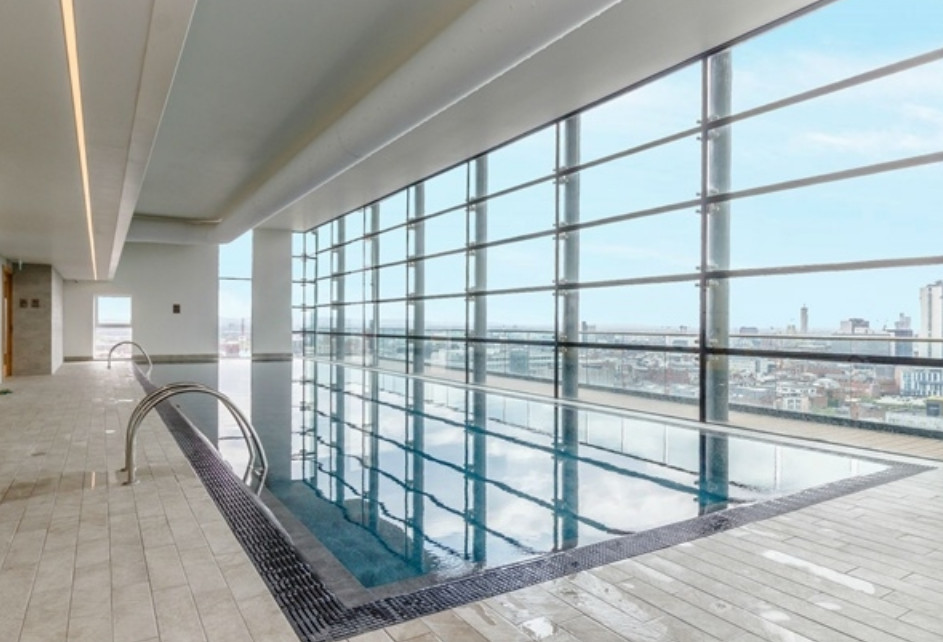 Meanwhile, our plc housebuilders still kick out products with less stringent warranties than dishwashers, and fiddle the game to prevent the new leaseholders – at this point clueless and disunited – from having oversight of the block – hence the repeated stalling of residents' management company handovers and the rest.
All the usual suspect big property management companies – none big owing to consumer choice, lest it be forgotten – do the developers' bidding: to shut down the leaseholders until warranties are safely expired.
For what it is worth, Skyline Central 1 was built by West Properties (UK) Ltd, which also built Lumiere and Vivo in Manchester, founded by Donal Mulryan. It went phut in the 2008 property crash. But the Mulryan family continue to prosper with the family firm, the Ballymore Group.
Meanwhile, from tomorrow (June 1) the self-denying coronavirus paycut accepted by housebuilder CEOs and directors (eg 20% at Bellway) come to an end: we were in it together for a couple of months, but not any more.
A bit more on Long Harbour …