… It is unsellable, say leaseholders
… Taylor Wimpey assistance scheme a 'publicity stunt'
… and why has the freehold ownership transferred FOUR times?
2009 Taylor Wimpey
2012 UK Ground Rent Estates (3) Ltd & Wilson Connolly Ltd
2015 Adriatric Land 2 (GR2) Ltd
2017 Adriatric Land 1 (GR2) Ltd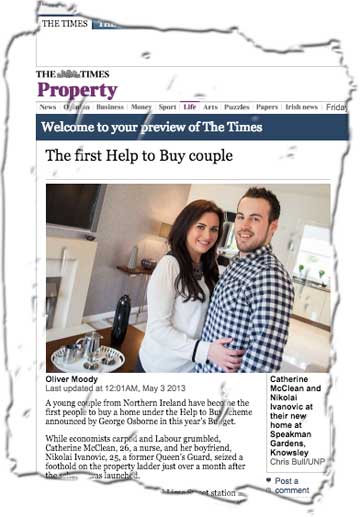 Taylor Wimpey leaseholders in St Helens have laid out the disastrous state of their home purchases to Marie Rimmer, Labour MP for St Helens South and Whiston.
Marie Rimmer made a powerful intervention on the leasehold house scandal at the All Party Parliamentary Group meeting on leasehold reform on April 19.
Now constituent Lisa Chapple has laid out how these toxic leasehold assets impact on her and her neighbours.
Like so many other Taylor Wimpey customers, Lisa Chapple will not have owned her leasehold house for ten years before the ground rents double in January 2018.
Over the next 60 years her small leasehold house will pay out £185,850 to the freehold owners in ground rent alone – leaving aside various consent fees and other charges.
---
2008 £295.00pa over 10 years £2,950.00
2018 £590.00pa over 10 years £5,900.00
2028 £1180.00pa over 10 years £11,800.00
2038 £2360.00pa over 10 years £23,600.00
2048 £4720.00pa over 10 years £47,200.00
2058 £9440.00pa over 10 years £94,400.00
---
Others at Speakman Gardens pay £250pa ground rent a year, rising with RPI.
"These onerous leases of doubling or RPI are/have made our homes unsellable but more importantly, long-term we won't be able to afford to stay in our homes due to the extortionate increasing ground rent fees," says Lisa.
Lisa was one of the demonstrators at last week's protest in Manchester.
She dismisses Taylor Wimpey's perhaps unworkable Voluntary Ground Rent Assistance Scheme as a "publicity stunt".
"Taylor Wimpey proposed to change those of us with 'doubling' clauses to 'RPI' but only if the freeholder (sometimes offshore investors) will agree this.

"Taylor Wimpey's recent publicity stunt to apologise and set things right, stated they have set aside £130m to correct this mess. However this money will be only benefit the freeholder and not the leaseholders themselves.
"The offer is voluntary and it came with a timeframe. We had to express our interest by 30th June 2017 as this was Taylor Wimpey's deadline to leaseholders with doubling clauses.
"Although Taylor Wimpey has proposed changing leases, they fail to provide any clarity regarding if this offer is of any benefit to us the leaseholders i.e. Timescales of when this could happen?. Would the ground rent still double in January 2018 before we change to RPI?
"They can not inform us when this would occur, nor if there would be any restrictions to changing the lease i.e. If we can buy the freehold as usually changing the lease means not being able to purchase the freehold for a further 2 years etc.
"Taylor Wimpey have been negotiating with our freeholders WITHOUT our consent, to see if they can change our leases and the £130m is effectively to make a deal with the freeholders rather than helping leaseholders.
"Taylor Wimpey are refusing to share how many properties are affected by their greed and are only offering the voluntary scheme to those leaseholders that have complained to them directly.
"Our concerns are that some leaseholders may not yet know about the lease clauses, as many people may not use social media and therefore they would have missed an opportunity to complain.
"Taylor Wimpey should be contacting all leaseholders affected by this, not the other way round!
"It is evident that they are doing as little as possible to rectify the mess that they have caused.
"If we change to RPI after we have doubled in January 2018, then the ground rent based on £590.00 plus inflation every 10 years for the term of the lease 250 years, will be as onerous if not more than the doubling clause that has already been enforced on us. Hence the reason for our discontent!"
Lisa says that when she bought her home in December 2009, she was advised that she would be able to purchase the freehold after two years at 10x the annual ground rent of £250 = £2,500.
"This turned out to be yet another lie from the sales representative as when we have attempted to get a valuation for the freehold from the new owners, they are stating the freehold purchase is now £40,000."
Lisa claims Taylor Wimpey sold the freehold of each property on Speakman Gardens to third party investors within months of the buyers moving in.
In 7 years Lisa has had four freeholders:
2009 Taylor Wimpey
2012 UK Ground Rent Estates (3) Ltd & Wilson Connolly Ltd
2015 Adriatric Land 2 (GR2) Ltd
2017 Adriatric Land 1 (GR2) Ltd
Lisa also terms the government's Help To Buy scheme as a "scam".
LKP has already pointed out that it should be renamed the "Help To Invest" scheme, for housebuilders and the murky investors who scoop up residential freeholds.
"This government backed scheme is another scam to keep people in debt. It was not explained that it was an 'interest only loan' and the only way to pay it off is by either paying the full amount or to 'stair case', but this means paying two sets of surveyor fees for our homes to be valued each time to pay the loan of in 10% chunks.
"I can't remortgage to consolidate the loan as its too high. Mortgage companies now won't lend due to the doubling ground rent clauses. Therefore I'm left with a debt that I pay for each month and have been for 7 years, but it never goes down!
"Some residents homes have devalued so much due to the doubling/RPI clauses, which means some people have been able to pay back their loans at a less percentage. This is the only benefit to a bad situation."
Lisa has urged Marie Rimmer to ensure that local housing is now only built with freehold tenure, and that the developers' leasehold racket is brought to an end.
"Many people could face losing their homes due to these extortionate annual ground rent fees and this will increase the level of homelessness and /or the need for more social housing.

"It is interesting to see that these extortionate leasehold ground rents appear to be significantly more in the North West and North East of England, where most areas are working class people in socially deprived areas. There is no need for the extortionate ground rents, apart from developers financial gain and freehold investors long term financial gain."