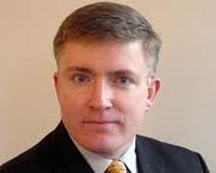 Housing Minister Mark Prisk (right) is holding an hour-long roundtable discussion on residential leasehold tomorrow.
The meeting is to be attended by trade body representatives such as Michelle Banks, of ARMA – a former civil servant at the Department of Communities and Local Government – RICS, and the Association of Retirement Housing Managers (ARHM). Representatives of the Ministry of Justice will attend, as well as the two civil servants at the DCLG who handle leaseholder issues.
Also attending will be Sir Peter Bottomley, MP for Worthing West, who has an interest in leasehold abuses, and barrister Stephanie Smith, who took on the case at no charge of the "legal torture" pensioners at Oakland Court, Worthing.
LKP / Campaign against retirement leasehold exploitation will be attending as an observer.
Both ARMA and ARHM have revised their codes of practice, which are now out for public consultation.
The agenda for the meeting is:
Item 1:
Service quality in residential leasehold
Service charges, transparency and safeguards
Conduct of agents and quality of management
Consultation
Buildings insurance, commission and the impact on lessees' bills
Item 2:
Leaseholders and the Leasehold Valuation Tribunal (LVT)
LVT processes and leaseholders' experience of going to a tribunal
Seeking recognition as a Tenants' Association (at a Rent Assessment Panel)
Item 3:
Residents' scope to take more control of their property
Acquiring the statutory "Right to Manage" (including new-build developments)
Item 4:
Retirement leasehold
Updating the Association of Retirement Housing Managers (ARHM) Code of Practice on retirement leasehold
The recent OFT Report on "exit fees".