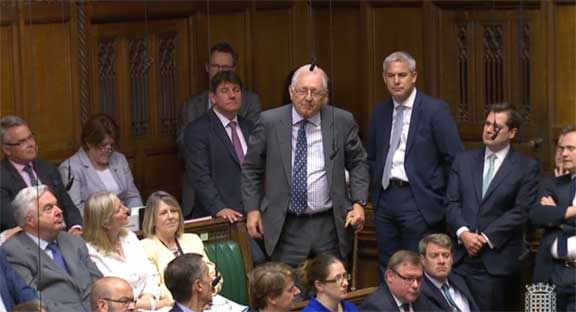 The prime minister addressed the Grenfell cladding issue in private blocks at parliamentary questions this afternoon, 'ruling nothing out' to get residential freeholders and developers to take responsibility rather than dump costs on leaseholders.
She said that Barratt, Legal and General and Taylor Wimpey "are doing the right thing and taking responsibility".
The recognition of Taylor Wimpey, which has come up with a secretive ground rent review scheme to address the doubling ground rent scandal that has left properties unsellable, is because it has decided to pick up the Grenfell cladding bill at 300-unit Glasgow Harbour. The flat-owners – not leaseholders in Scotland – faced huge bills, but in this case, there was no speculator owning the freehold to muddy the waters.
A housing developer has agreed to pay for replacement cladding after a survey found flats in Glasgow had similar cladding to that at Grenfell Tower. Taylor Wimpey will replace aluminium composite material cladding found at 300 properties at Glasgow Harbour. Residents had faced a bill of up to £30,000 following confirmation that their cladding was not flame retardant.
The issue was raised by Sir Peter Bottomley, who praised the work of LKP and the APPG on leasehold and commonhold reform, and the exchange can be heard at 12.32.30 here:
https://parliamentlive.tv/event/index/4fe3c608-f6f6-4c66-9e7d-8d805acfbaad
Theresa May has hinted she will force private tower block owners to pay to remove dangerous Grenfell-style cladding, after being told the plight of residents was "intolerable". Under pressure in the Commons, the prime minister told MPs she was "not ruling anything out" if companies failed to act, despite ministers repeatedly urging them to do so in the year since the tragedy.