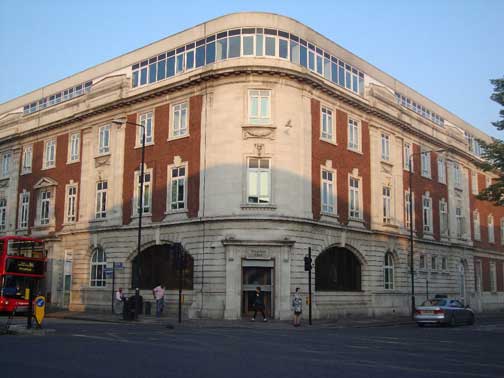 The residents of Quadrangle House in Stratford east London last week chose a number of directors for their right to manage company.
They were seeking to end the anomaly that the only director has been Dudley Joiner, owner of Team Property Management, which manages the site.
His Right To Manage Federation, which is not a federation but a commercial RTM facilitator, took Quadrangle House to right to manage in 2010.
Two residents also sat on the board of Quadrangle RTM, but they sold their properties this year leaving Mr Joiner, who is not a leaseholder, as the sole director as well as the property manager.
Matters have gone seriously awry with the Quadrangle House RTM to the point that it only has around 36 members in a site of 102 flats (The Quadrangle, Onyx Mews and Topaz House).
The RTM members meeting on November 25 was to choose new directors. Although only 23/24 individuals attended, this represented two thirds of the right to manage membership.
It was immediately disputed whether the members could elect new directors at the meeting, as they believed was their right, or simply offer names who would be nominated directors by Mr Joiner.
He argued that as no notice for a resolution was given – which under the Companies Act would allow those unable to attend to vote by proxy – the new directors would have to be appointed by him, as the sole remaining director.
However, Mr Joiner declined to appoint directors who were withholding service charges.
Writing to LKP, he said: "Seven new directors were nominated and it was agreed at the meeting that these persons would be appointed to the board subject to the caveat that they should not be in breach of their leases or in arrears of service charge.
"I am advised that two of the nominees are in serious arrears of service charge and on that basis will not be appointed."
It would appear that Quadrangle RTM therefore has five new directors who will meet with Mr Joiner on December 8.
Hopefully this will be the start a harmonious new chapter in the management of Quadrangle House.
The unsatisfactory situation of Mr Joiner being the sole director has now ended, but it is urgently required that the residents now breathe life into their RTM.
Decisions affecting 102 leaseholders are being taken by a meeting of 20-odd people, and the membership of only around 36 members of the RTM is not desirable.
It is, of course, a concern that Mr Joiner is still a director of the Quadrangle House RTM, four years after he took the site right to manage with his RTMF hat on, as well as owning the appointed property management company, Team.
The conflict of interest here is obvious.
However, given the feeble leaseholder input and the reluctance of a fair number of them to pay service charges, this unfortunate situation may have come about owing to circumstances rather than design.
Furthermore, Mr Joiner has only been the sole director since September, when the last leaseholder director sold up.
The bottom line for residents is that if Quadrangle House RTM cannot sort itself out, the site might be better off seeking a court appointed managing agent.
That would be an admission of failure at a site where the leaseholders are empowered.
It must be acknowledged that Mr Joiner's RTMF has done a lot of good by taking around 250 sites through the right to manage process. About 70 of these have been retirement sites.
(LKP has criticised Mr Joiner for seeking to take to the Court of Appeal – with all the risks involved – the failed RTM application for Elim Court, a retirement site in Plymouth.)
It is a further frustration to Mr Joiner that his nemesis Joseph Gurvits, of rival Y & Y Property Management, – from whom the RTMF has liberated a number of sites in property tribunal clashes – is being kept informed of the situation at Quadrangle House and attended a meeting with the residents.
Indeed, Mr Gurvits has accused LKP of hypocrisy in not reporting the problems at Quadrangle House as it does not demonstrate a successful example of right to manage.
As this is the second article we have published on the Stratford site, that is obviously without grounds.
The best course for the leaseholders of Quadrangle House is to introduce transparency, acknowledge past errors and start sorting them out. Primarily, by signing up new RTM members.