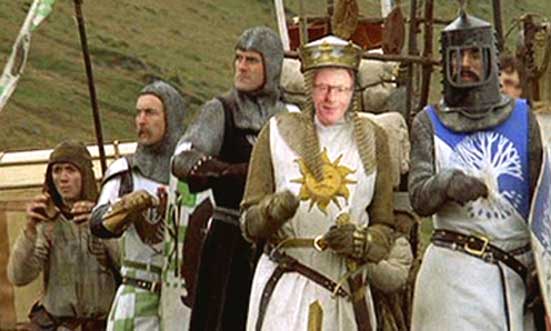 [pro_ad_display_adzone id="11520″ popup="1″]By Martin Boyd
Roger Southam, the chairman of the Leasehold Advisory Service, seems to have become a little obsessed with finding the Holy Grail. He mentions it in two of the articles he writes for the magazine News on the Block.
In April this year, he explained that leaseholders owning the freehold is "not the Holy Grail". He reaches this conclusion after spending one day on the LEASE help deck where he concluded:
"a number of the callers were leaseholders who owned their freeholds. This was interesting because I had long thought that owning the freehold as a leaseholder was the panacea that would give the controls and access that is the Holy Grail."
It is a pity Mr Southam did not take the time to look at more extensive work by LKP or the Competition and Markets Authority, which came to the opposite conclusion. It suggested that many more of those who had control of their site via an RMC or an RTM were happier than those where a third party private freeholder or social landlord controlled the site.
Without any particular evidence, Mr Southam goes on to conclude "the essence is not who owns the freehold but rather how the building is run, how the personalities get on, and how differing expectations are managed … we are dealing as much with social interaction as the legal process".
In his second article published at the end of last month he returns to his Holy Grail. This time he tells readers: "Service charges will need to be paid whether the flat is leasehold or owns a share of the freehold – or even the Holy Grail of commonhold".
In this article, Mr Southam goes on the examine why 57 per cent of leaseholders responding to a LEASE survey regret the decision to buy explaining this depressing statistic needs more "drilling into".
Mr Southam again looks for reasons why this may be the fault of leaseholders rather than the leasehold system, or the actions of a managing agent (such as he used to be, and maybe still is) or the landlord.
Is it noisy neighbours, he asks or maybe buy-to-let investors who have not even realised they have to budget for service charges, he speculates.
Or is it because people do not realise there is ground rent, or is it because they are cross because a landlord has refused permission to alter the flat, he ponders.
Mr Southam again looks everywhere for his Holy Grail except in the direction of the problems causes by managing agents and landlords. His crusade leads him to conclude that if LEASE can just educate leaseholders into understanding what to expect the future will be much brighter.
It is a pity that Mr Southam seems not to have noticed that England and Wales has had leasehold since the time of the crusades, and it is still not understood, still does not work and still has many bits that are broken.
The rest of the world has abandoned this imposed tenure for a more co-operative solution a long time ago. A solution that produces a better market for everyone.
Even a simple understanding should make it clear to Mr Southam that owing a share of the freehold, or being part of a commonhold, will have much higher probability of providing the best solution for the customer, the building and the managing agent because:
1) There is no third party looking to make a profit from just owning the site;
2) There is no third party looking to make an unjust profit from providing services to the site. So no "accidental" insurance commissions, no dodgy utility bills, no landlord-related companies to help maintain the site.
3) There is every possible interest in keeping the building in good condition in both the short and long term.
4) There is much more of an incentive to help develop a community to work together.
5) There is far more likelihood that in the event of a dispute both sides will be willing to mediate rather than head for their lawyers.
The key word is probability. There is no simple solution to provide the right answer; there is no Holy Grail, there is no grand design.
No matter what solution we have for multiple occupancy buildings there will be occasional failings, but that does not mean we should continue with the lie that somehow leasehold is not broken, or the silly idea that we just need better educated leaseholders.
Maybe the first thing we need is better educated managing agents.
Given the problems encountered by Mr Southam at Taylor Wimpey London sites, he might care to look in the mirror before advising others on how to make things work in this sector.
Promoting the idea that its all about education is much cheaper that looking for long-term solutions.
There was a sector-wide initiative to help promote leaseholder education that started earlier this year.
It appeared under the acronym "Educating RITA" which stood for "Residential Information Training Alliance". The project was due to involve a wide number of groups representing both leaseholders and providers in the sector.
Nothing has be heard of Rita since March, and it was subsequently explained by the Leasehold Advisory Service that it had had other priorities, so education is clearly not quite so important if other priorities intervene.
In August 2016, Mr Southam said "I genuinely believe leasehold is not broken" and in March 2015 he had also said "I genuinely believe managing agents' service levels have improved over the last five years".
If you don't agree with Mr Southam's Utopian vision he has an answer for that as well: "I think there needs to be a new perspective given that maybe the managing agents are not bad, they are just doing their best. If their best doesn't measure to your standards then it is necessary to get the perspectives aligned."