Changes to impose VAT on the salaries of house managers and concierges in blocks of flats will add £50 million to service charges, Rendall and Rittner tells LKP.
Founder Duncan Rendall said: "This is a huge own goal by the Government given their stated objectives of trying to reduce the cost of leasehold.
"The capitalised impact of the change is north of £0.5billion."
LKP has asked Rendall and Rittner for an analysis of its figures. We are also unsure what the capitalised impact is based on.
We are also asking other leading property managers what they believe will be the impact, as well as ARMA.
All property professionals involved in making the changes are invited to contribute to this post
LKP / BetterRetirementHousing.com have been receiving a steady stream of correspondence from retirement sites, where FirstPort warned of the changes last month.
FirstPort advice to retirement leaseholders of the change, which came in on November 1: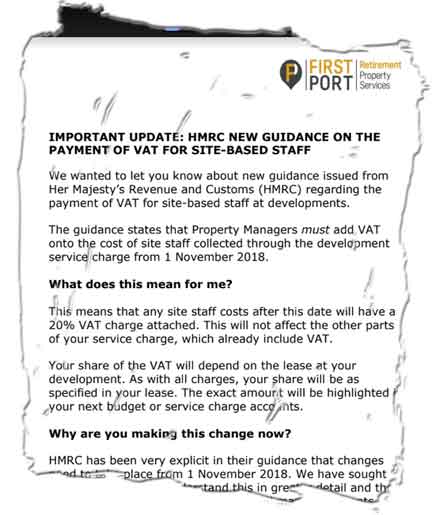 And here is FirstPort's full document: