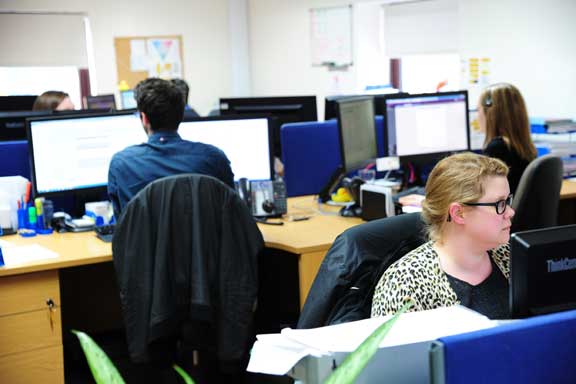 LKP  has not been backward in criticising Peverel / FirstPort over the years.
However, it is reasonable and fair that the company's achievement in getting on top of the service charge accounts is recognised.
Here FirstPort CEO Nigel Howell (below right) explains that more than 99% of its service charge accounts are completed on time
---
The Landlord and Tenant Act 1985 provides a statutory framework that governs how Landlords must deal with and account for Leaseholders' money.
As part of this, residential property managers are required to submit a budget of the coming year's costs to every development within one month of the year-end date, and accounts for the year within six months of the development year-end date.
As the largest UK residential property manager, FirstPort has 3,800 service charge budgets and accounts to complete each year, with scheme year-ends occurring at different months throughout the year.
FirstPort is happy to confirm that their budgets and accounts are up-to-date with over 99% complete on time per the Act, with the few remaining documents almost wholly complete awaiting Resident Management Company director sign-off.
As well as being timely, it is important that both financial documents are accurate, easy to read, and clear to ensure residents have the clarity on spend in their development and a transparent audit trail.
Therefore, whilst auditing the accounts is not a statutory obligation, FirstPort adopts best practice to provide an independent true and fair view of the finances of the developments.
Where FirstPort appoints the auditor all the accounts are fully audited by one of the UK's largest professional audit practices, BDO.
The company delivers its development finances through a skilled team of experienced staff along with IT investments in an on-line purchasing and approval system and good accounts software to ensure the accuracy and timeliness of the budgets and accounts.
With its size the company can achieve scale purchasing power for development operating spend and passes all of the price and quality benefits onto customers, taking no commissions on the spend.
It also maintains completely separate real bank accounts for every development, held under statutory Trust arrangements with Barclays Bank, and all of the bank accounts are reconciled every single day.