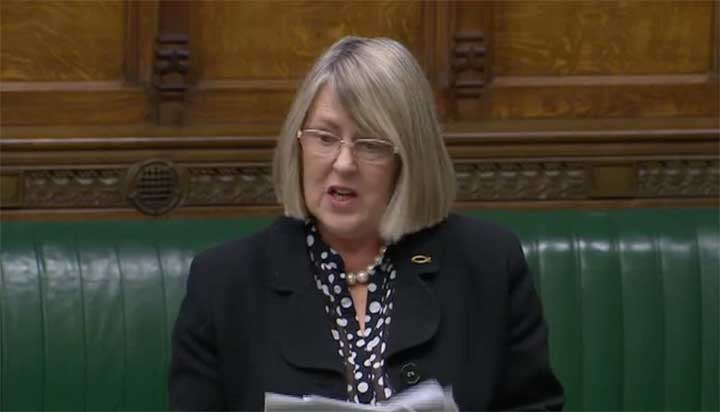 Commons debate, July 11 2019
The haphazard, unscrutinised – and not financially disadvantageous to them – tinkering with ground rents fiddles by developers has made it worse for those trapped by toxic leases.
This is the view of Consevative MP Fiona Bruce (Congleton) when she told the Commons:
"The fact that buyers are now being offered much better terms by developers, often on the same developments, has exacerbated their problems and left them in difficulties. They simply will not be able to sell their homes."
She cited the example of Alison and David Rowlands, of Sandbach, who bought a Taylor Wimpey house in July 2011, with doubling ground rents starting at £289.
They were advised by Taylor Wimpey that they could buy the freehold for £5,000, but it was sold to ground rent speculators in December 2013, who now want £30,000.
The house cost £229,995 but will pay out £1,837,850 in ground rent to parasitical investors in the freehold during its 250-year lease.
"[this is] the equivalent of buying their house eight times over. They say that they feel victimised and vulnerable, and, of course, they are not alone in this situation. Government need to act as a matter of justice to help these people.
"… I have ​met Mr and Mrs Rowlands on a number of occasions. They are very genuine people—a young family seeking to settle their situation in life and become secure—and yet there they are living in their home and, as they say, feeling victimised and vulnerable.

"As far as Mrs Rowlands is concerned, this has had a very serious detrimental effect on her health."