But the fiddling will go on for as long as leaseholders are not a party to the insurance contract that they are obliged under the lease to pay for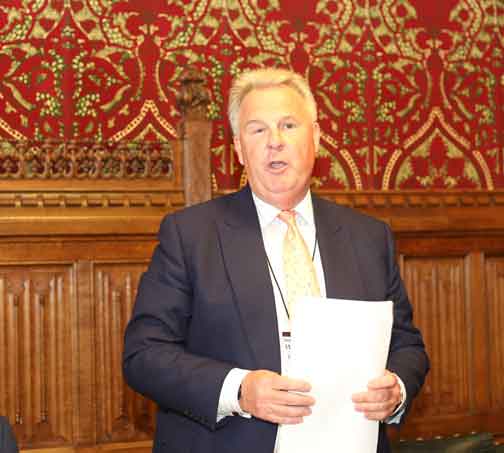 The issue of freeholders and managing agents fiddling insurance commissions at leaseholders' expense was raised in the Times earlier this month.
Sir Peter, 74, said that secret commissions were part of a broader pattern of mistreatment of leaseholders. "Those receiving cowboy commissions by ripping off leaseholders in order to secure the landlords' insurance business will be brought to account," he said.
Secret commissions are being paid to property agents behind leaseholders' backs, with undisclosed payments from insurance brokers said to run into "hundreds of millions of pounds".Sir Peter Bottomley, a Conservative MP and co-chairman of a parliamentary group looking into leasehold reform, warned th
The article also featured former insurance broker Neil Holloway, 61, founder of M2 Recovery, which seeks to recoup furtive and possibly unlawful commissions.
M2 Recovery specialises in establishing whether secret payments under insurance policies have been made by brokers by way of an inducement to secure the insurance business
The practice may constitute an illegal bribe and, as such, secret commissions going as far back as six years could be recovered.
Mr Holloway addressed the All Party Parliamentary Group on leasehold reform last July on the issue of dodgy commissions.
LKP is making renewed efforts to get the Competition and Markets Authority and financial ombudsman to take up the issue, which involves hundreds of millions of pounds.
"If leaseholders have to pay the insurance bill then they should be considered a party to the contract with absolute right of disclosure of any commissions involved," said Sir Peter.
M2 Reovery claims to have secured refunds worth hundreds of thousands of pounds on behalf of clients, including a banking group and a high street retail chain.
"Agents are not being transparent and are being influenced by insurance brokers to push tenants into situations that may not be best for them," said Mr Holloway.
Nigel Glen, CEO of the Association of Residential Managing Agents, said that his members must disclose if they are taking a commission from brokers and that "best practice" is to tell leaseholders how much.
Leaseholders can make their own judgement on how effective this is.
In fairness, ARMA supports the statutory regulation of managing agents.
Royal Institution of Chartered Surveyors members have been told that they should declare commissions two years ago.
Jonathan Gorvin, RICS head of regulatory policy and development, said:
"Under our scheme, firms must account to clients for any commission they receive from insurance work and therefore an undisclosed payment should not occur under any rules.

"Where we find failures, we take disciplinary action. This would include removing firms from registration."
These are tough sounding words, but the regulatory regimes of both organisations have proved a shambles, with the regulator of ARMA, former Labour Minister Sally, resigning saying self-regulation cannot work.
ARMA regulator Sally Keeble quit 'after being blocked' from ruling on Warwick Estates lift shaft fatality
Meanwhile, the RICS disciplinary process has proved woeful, with more than 200 disgraced chartered surveyors being rehabilitated owing to a procedural errors.
Case against Benjamin Mire collapses, as RICS disciplinary process descends into shambles
A spokeswoman for the British Insurance Brokers' Association told The Times: "The insurance contract arranged by the broker is between the property owner and the insurance company."
Payments to agents were "not secret" as far as brokers were concerned "and are appropriately accounted for".
Which, of course, is the absolute standard get-out.
Leaseholders are "flat-owners" when it comes to selling them the dream of home ownership.
At all other times, they are tenants. As tenants they are not a contracted party to the insurance and therefore have no right to know its details.
And the grisly fiddling just goes on and on and on …