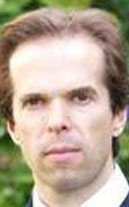 Both the Leasehold Knowledge Partnership and Dennis Jackson, a leaseholder at Plantation Wharf in Battersea, have complained to the Ministry of Justice that a forfeiture case was held in a secret court.
Jackson, 73, had his lease forfeited on January 30 and had 28 days to ask a court to lift the order before it became absolute and he lost his £800,000 property.
On February 26 at Wandsworth County Court considered the case but barrister Alexander Bastin, representing freeholder Cube Real Estate requested that the hearing be held in private.
He objected to the presence of Sebastian O'Kelly, of LKP, as "press" and referred to the Human Rights Act as grounds to hold the hearing in private.
Both Jackson and a barrister for the Prudential, which has a mortgage on the property, told Deputy District Judge Colquoun that they had no objection to the presence of O'Kelly or Martin Boyd, also of LKP, who were the only members of the public who were present.
'I felt so bullied as a lay applicant by the judicial system'
"I was appalled at the decision and felt alone and vulnerable after they were ordered to leave," says Jackson. "Such a life-shattering decision [should not] have been taken in private, in spite of my preference that the others were present. I felt so bullied as a lay applicant by the judicial system in allowing Bastin to have them thrown out of court."
In a letter to Justice Minister Chris Grayling, O'Kelly says: "Mr Bastin was referring to the human rights of Mr Jackson, whose home he had successfully petitioned to forfeit and with whom he has been involved in litigation for the past three years. In that time, a £7,500 service charge dispute had swollen to disputed legal fees of £76,000. It was to pay these that the flat had been forfeited.
"I appreciate that judges in civil matters have wide discretion over whether hearings are held in private. But was that appropriate here, simply because of some mischievous objections to my presence as "press" by the freeholder's barrister?"
LKP and Mr Jackson are awaiting replies from the minister.