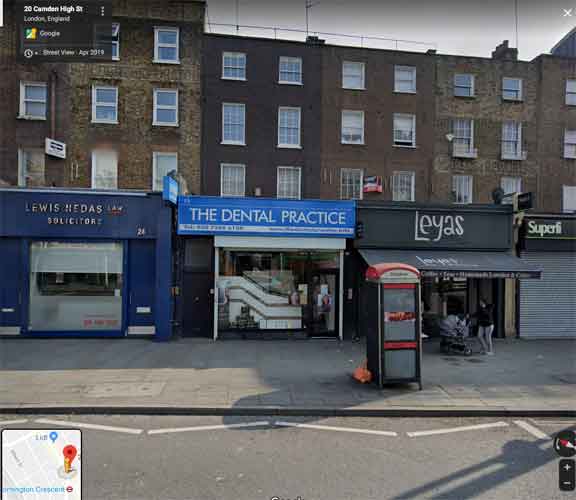 London freeholder Israel Moskovitz has forfeited the London flat of a Canadian woman who declined to pay service charges and whose brother did not forward correspondence for two years.
Chloe Shum, now 24, was indignant about a water leak in the property and had returned to Canada owing service charges. Meanwhile, her brother, a student now aged 20, moved into the flat and omitted to open or forward any mail to her over the next two years.
Mr Moskovitz's company Avon Ground Rents Limited obtained a county court ruling for £4,129.76 in September 2018. The court noted that Miss Shum had "not replied to the claim form".
In February 2019 forfeiture and possession was granted to the freeholder, and Miss Shum's was ordered to pay £9,574.66.
But Miss Shum says she only learned about the forfeiture in mid-July when bailiffs evicted her brother, who was surprised.
LKP raised the issue with Mr Moskovitz and local MP Sir Kier Starmer, and the LKP MP patrons chairs Sir Peter Bottomley, Jim Fitzpatrick and Sir Ed Davey.
Mr Moskovitz's business associate Joe Gurvits denied "that the Freeholder is out to make a windfall".
Subsequently, Mr Moskovitz's lawyer has provided a lengthy statement to LKP, saying that residential freehold investor was not resisting its relief (below). Mr Moskovitz also disputes the accuracy of Miss Shum's account as reported to LKP, but declines to address this until the matter is settled.
Miss Shum had bought the flat for £310,000 in August 2013, although it was her mum who actually paid for it, she says.
This meant that there was no loan on the property from a bank, which would very likely have been contacted as Avon Ground Rents Limited sought to recover the debt and forfeiture loomed.
Instead, Miss Shum says correspondence was sent to the flat and her brother did not forward it on.
Miss Shum is now seeking relief from forfeiture and has employed a lawyer.
Avon Ground Rents Limited's legal bill had mushroomed to £30,000, although it appears to have come down to around £24,000.
Mr Moskovitz is no stranger to leasehold litigation, having resisted a number of high profile leaseholder right to manage applications.
LKP received the following response from solicitor Lorraine Scott, of Scott Cohen:
Dear Sirs,
We write on behalf of our client, Avon Ground Rents Limited in relation to your email of the 11th September 2019.
Our client thanks you for providing an opportunity for response to this matter.
Your correspondence has come as quite a surprise as the facts of this matter show that our client is clearly not seeking a windfall. On the contrary, our client has actively engaged with the leaseholder's solicitor to settle this matter without additional proceedings. Our client has made clear from the outset that it is not opposed to relief from forfeiture and has not provided any indication that it would seek to object to the fact of relief . There is no basis to suggest that grant of relief would be opposed by our client.
It is fairly automatic that the court will grant relief subject to reasonable conditions that reflect the circumstances of the case. If you refer to the possession claim you hold, our client in fact provided conditions for relief from forfeiture in the claim itself. Our client certainly does not wish to incur additional costs in this unfortunate matter and is even prepared to make concessions to try and settle. These correspondences are ongoing presently and our client considers same is close to settlement.
Our client is constrained from comment as to all the issues raised or inferred in your correspondence as they relate to the Defendant's circumstances and issue in the proceedings upon which it would not be appropriate to comment in a public forum. This is regrettable as there are a number of matters stated in your correspondence which are not correct.
Suffice to say this is not a situation which our client has created or actively sought. The claim documents you have provided show you the dates of the sums involved and the length of time which our client waited before commencing action. If you consider a situation in which it is indicated that post was not opened for two years -this would have meant all requests for payments, efforts at settlement , and correspondences regarding the various stages of proceedings sent by multiple parties were effectively ignored.
This would mean that the protection offered by statute by various stages of litigation required for forfeiture was effectively ignored. The Law requires various proceedings before a forfeiture order can be obtained as a protection for the leaseholder and to give the parties the opportunity to resolve the issues without such proceedings. Our client would reasonably expect some form of response during the various proceedings to allow the matter to be concluded before it went to final forfeiture. This is not a process which happens over the course of just a few weeks or even a few months – typically you are looking at a period of roughly a year of litigation during which the leaseholder simply has to respond to stop the process.
In the first instance there would have be to a determination regarding the breaches from a court or tribunal, which are formal proceedings which gives a party an opportunity to respond and raise any disputes held with the charges requested. If Judgment is obtained in those proceedings, a statutory notice would then have to be served which would itself detail the breach and provide a reasonable period for the leaseholder to respond. If the matter was not resolved at that juncture then further proceedings would be required for forfeiture which would be supported by witness evidence and would be determined before a judge. It is expected that the judge would award terms of relief to the defendant at that juncture, the defendant simply has to respond. The matter does not conclude there because a party would then have to apply to court for a court appointed bailiff to attend the property to take possession. In all such stages a wealth of documentation and correspondences and notices are provided to the leaseholders by the client's agent, solicitor, and the court itself to allow the issue to be resolved by a response from the leaseholder.
You may note that a period of two years is not a period which suggests that our client rushed to proceedings. It is an unfortunate situation for both parties as our client has incurred costs and spent a lengthy period in litigating this matter which ultimately has interfered with routine management. A lease requires the co-operation of both parties whilst the landlord incurs expenditure for the protection and service of the property it remains out of pocket until the leaseholder makes a due contribution. A situation where the landlord continues to incur expenditure on the leaseholder's behalf without reimbursement , contact or response is unfair and practically cannot be sustained . This is not the action of a landlord seeking to make a windfall from a situation, far from it.
In any event our client continues its efforts to bring an end to this unfortunate situation and we trust this correspondence clarifies the situation. If you intend to publish this response we would be grateful if you could include same without editing the content.
Kind regards,
Lorraine Scott
The forfeiture and possession orders: