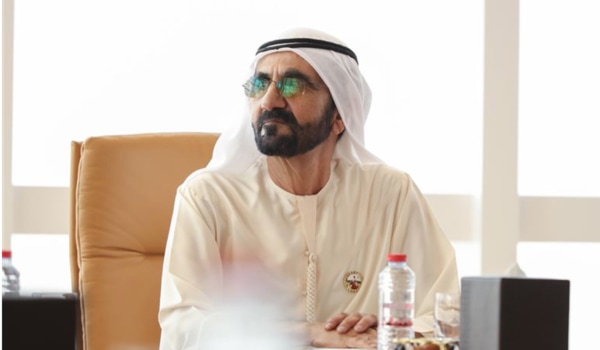 By Harry Scoffin
The property law may have been issued by royal decree, but there was nothing feudal about the package of measures that took effect earlier this week in Dubai.
Following debates over high and opaque bills eroding owners' capital values and rental yields, the emirate has moved to end rip-off service charges and reinvigorate commonhold ownership.
Under Law No. (6) of 2019, signed off by Dubai ruler Sheikh Mohammed bin Rashid al-Maktoum in September, developers lose the right to control service charges on mixed-use and residential schemes.
Dubai: Developers in Dubai have only a month left to start invoicing all service charges on ready properties through the Dubai Land Department's "Mollak" electronic records. In other words, what this means is they can no longer collect any service charges on behalf of property owners.
The legislation represents an attempt by Dubai to perfect commonhold, replacing the original strata-title rules of 2007.
It comes as a Companies House for service charge accounts goes live.
The "Mollak" online database is backed by government property regulator RERA and Dubai Land Department.
Billed as a world-first, Mollak (Arabic word for owners) has been designed to provide commonholders with an e-payment system for service charges, utilities and major works bills.
It will also allow unit owners to monitor their reserve fund monies and inspect service charge accounts and invoices.
Speaking to Gulf News, RERA CEO Marwan Bin Ghalita said that commonholders "will not have to pay for any hike in service charges unless it has been vetted by RERA or its approved financial auditor."
"We believe the increased transparency of an electronic system and the audits will bring service charges in Dubai down," he added.
45,000 invoices have already been issued using the system, with 89 resident-appointed managing agents and 1,240 developments registered so far.
Developers have just one month remaining to transfer their finished sites to Mollak, which requires service charge accounts and contingency funds to be ringfenced and placed under the protection of a RERA-approved bank.
As well as being banned from collecting service charges under the new regime on "jointly owned properties", developers will no longer be able to interfere with the running of residents' management companies.
Similar to how developers in England and Wales can block leaseholders from directorships of RMCs, some Dubai developers were using the old rules to put their associates on the boards of owners' associations to undermine resident control.
"Earlier, developers would send in everything under their letterheads — that stops for good," said Bin Ghalita. "Mollak tracks all details related to where did the fund collected go and who approved the owner association's funds."
In a bid to drive up the calibre of individual overseeing the managing agent, the reforms establish owners' committees whose members have to be screened by RERA.
In response to criticism that owners' associations could elect to self-manage a complex site and damage property values through poor maintenance, owners' committees will be mandated to appoint a professional managing agent.
Commonholders have been given a six-month "transition period" to meet the new regulations.
Those wanting to be one of the nine members on the owners' committee will have to fill to out an application form on RERA's website and demonstrate that they are an owner-occupier, not an investor-owner based elsewhere.
The successful candidate is likely to be "punctual in paying the service and utility charges associated with that property and also be a regular attendee of previous owners' association meetings."
Dubai: Application forms are likely to be issued by the Real Estate Regulatory Authority (RERA) in Dubai, for property owners wishing to be members of "Owners Committee" (OC) associated with their developments. Each OC will have nine members, who will have to be pre-approved by RERA.
Higher standards will also be expected of managing agents, with the law compelling them to account twice-annually to RERA for their performance.
"This in turn adds to the long-term value of the investment. Bringing greater transparency to property upkeep and allowing property owners to be engaged in the process, the law will contribute to high-quality maintenance," said Paula Wehbeh, head of international business development at Ellington Properties.
Ali Sajwani, of Damac Properties, agrees:
"Tenants and owner-occupiers will live in even better-managed units and owners will be able to sell units easily in the future given the buildings will be managed more professionally."
Unlike in Britain, developers won't be able to wash their hands of snagging issues soon after they have completed a scheme. The new law requires that the original builder remains responsible for repairing structural defects for a decade after obtaining the completion certificate.
Dubai issued in September a new pertaining to the joint ownership of real estate in the emirate. Law No. (6) of 2019 outlines the procedures concerning the maintenance of buildings and common areas in addition to what share of costs each owner should pay.
Dubai is not the first jurisdiction to change the law to protect consumers against new-build quality issues.
New South Wales in Australia, the originator of strata-title and spiritual birthplace of commonhold, has introduced a strict new regime forcing developers to rectify problems identified by an independent inspector within two years, or risk forfeiting their bond, which represents 2% of the original contract price.
The service charges crackdown and new push for commonhold in Dubai has gathered much attention, with analysts saying the initiative has "completely rewritten the rules of engagement" between developers, government, consumer homeowners and managing agents.
As England and Wales continues with the great leasehold delusion, the rest of the world is getting on with commonhold – confident that flat owners don't need monetising third-party landlords.
Highlights The new law allows homeowners to have a direct say in the management of their properties Law kicks in today, November 19, 2019 It allows homeowners, or their representatives, to set service charges When disputes over service charges arise, adjudicators will rule over cases on the same day Also