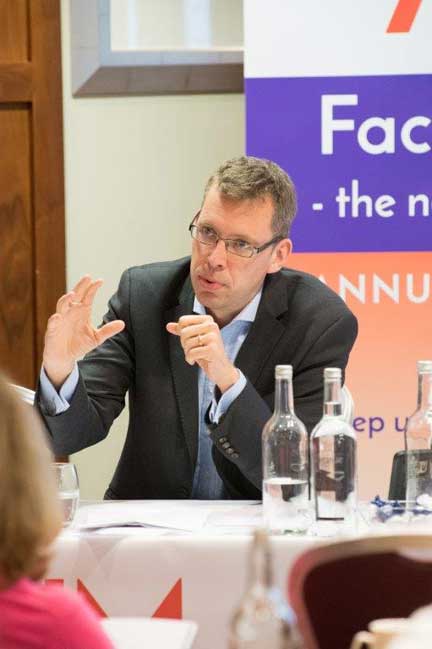 The Law Commission has rejected a concern raised by LKP that barrister Justin Bates is employed to reform right to manage legislation while engaged by an offshore landlord to try to prevent yet another one.
Mr Bates was a controversial choice by the Law Commission in the view of some leaseholders as he has established a "cottage industry" attempting to thwart right to manage applications by leaseholders.
LKP wrote to the Law Commission:
"It inevitably adds to the perception of there being something not quite right when the barrister funded by wealthy landlords to help break the [right to manage] law over many years is now paid to help fix that law, while at the same time continuing to earn an income from continuing to attempt to break that law."
Mr Bates is employed in a case involving Wharfside Point South RTM Co Limited, a site in Poplar, east London, which is seeking right to manage from Jersey-based CFIF Nominee Limited.
This is, in fact, part of the portfolio of ground rent speculators Clive and Paul Rayden, who used to own County Estate Management until 2008 before it was scooped up by Peverel / FirstPort.
Mr Bates is assisted in this task by solicitor Janice Northover, whose handiwork includes the Dennis Jackson forfeiture case:
Dennis Jackson and Plantation Wharf: Did it have to end like this?
The Law Commission has rejected LKP's concerns.
Phillip Golding, chief executive of the Law Commission, writes:
"I have to reiterate my position that we disagree with your observations questioning the impartiality of one of the lawyers working on our RTM project.
"All lawyers employed by the Commission abide by the Civil Service Code and their own professional obligations, ensuring they act in the interests of the public we serve. The Commission greatly values our lawyers' experience and knowledge and believe that it helps to bring a balance of views to law reform projects.
"The output of the Commission must be agreed by all five independent Commissioners before being published, ensuring no individual can affect Law Commission recommendations to suit their own agenda."
LKP had earlier informed the Law Commission that RTM directors of two prime London sites would not take part in its right to manage consultation because of the involvement in the process of outside lawyers still active for aggressive landlords in the leasehold sector.
Here are a selection of Mr Bates's RTM cases:
Barrister Justin Bates delays ANOTHER right to manage by nearly two years. Corrie and Man United stars among the 'victims'
No.1 Deansgate wins epic RTM battle, as freeholder throws in the towel at the Court of Appeal
Barrister Justin Bates fails to block right to manage on the grounds that leaseholders' company name did not include 'RTM' in the title
Israel Moskovitz loses epic Elim Court right to manage battle in landmark Court of Appeal decision
Pensioners lose leasehold right to manage application for the third time
Biggest right to manage victory ever at Century Wharf, Cardiff
Lawyers fighting right to manage get their legal fees slashed from £28,117 to JUST £2,883!
An attempt by freeholder Israel Moskovitz to appeal against the granting of right to manage to Regent Court has been turned down by the Court of Appeal. Israel Moskovitz, who owns Avon Freeholds, applied for leave to appeal to the superior court after his appeal to the Upper Tribunal (Lands Chamber) failed in August.
The pensioners of Regent Court, in Plymouth, face the prospect of another encounter in court with their freeholder Israel Moskovitz after being presented with a £140,000 bill to pay for a new roof. The roof was damaged by storms in April 2012, but insurers AXA claim the condition of the roof would have voided the policy.