Sisters need to vary toxic doubling ground rents on three buy-to-let flats
Abacus Land, Long Harbour's offshore freehold owing company, has demanded £10,000 for each property
Long-Bailey asks: Doesn't this monetising breach the freeholders' government-backed fairness "Pledge"?
Labour leadership contender Rebecca Long-Bailey is demanding an explanation from Will Astor, who runs the £1.8 billion Long Harbour fund, why it is charging buy-to-let investors £10,000 to vary leases with toxic doubling ground rents.
Miss Long-Bailey, who used to be a landlord and tenant solicitor with Halliwells, has also questioned whether this monetising does not breach the freeholders' fairness "Pledge to Leaseholders", which is backed by the government and appears on its website here:
For existing leaseholders: 1. Identify leases within our portfolio which contain a clause whereby ground rent doubles more frequently than every 20 years, contact leaseholders to inform them, and offer to amend to one linked to RPI. 2.
Sisters Wendy Verber and Tracy Capal own three buy-to-let investment properties, which are their pensions, at The Quay in Ordsall Lane, Salford, in Miss Long-Bailey's constituency.
They bought the properties in 2006, but they are unsellable owing to doubling ground rents every ten years.
The freeholder is Guernsey-based Abacus Land 4, a residential freehold-owning entity of the Long Harbour ground rent fund, where the beneficial ownership is hidden behind nominee directors.
Coincidentally, the site is managed for Long Harbour by Landmark Investments, owned by Mark Hawthorn / Hawthornthwaite (he uses both names).
Both Long Harbour and Landmark Investments are signatories of the "Pledge".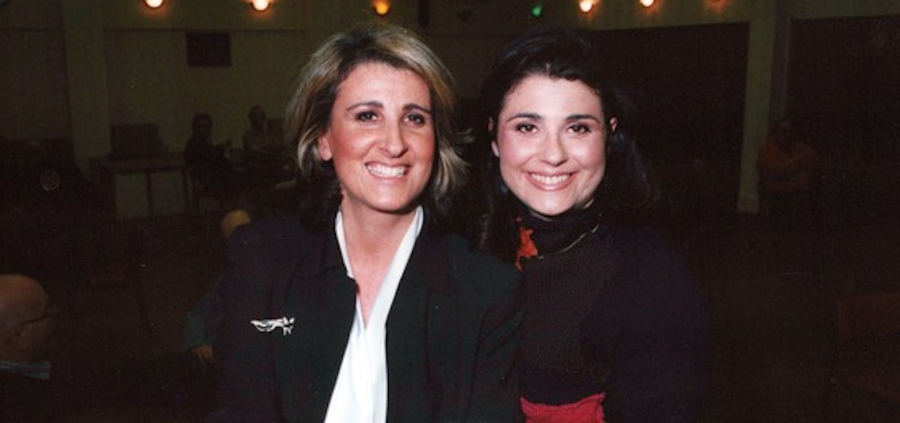 Miss Verber asks: "Why is it that other leaseholders in the block have been given £750 by the freeholder to pay to vary their leases in line with RPI, but my sister and I are looking at a bill of £30,000?
"We are not rich property tycoons. I have had cancer and don't work, and my sister is a charity volunteer.
"I have managed to find buyers for the flats, but the fact that doubling ground rent is on all three means no mortgage lender will touch them.
"Even if I could pay £30,000, it would leave me in negative equity making my pension money non-existent.
"If there were any profit on these flats, we would have to pay tax to HMRC, whereas these exorbitant fees will be taken to an offshore account by Abacus Land 4."
The Leasehold Knowledge Partnership was contacted by Miss Verber last November and has twice written to Mr Astor and Mr Hawthorn / Hawthornthwaite, and Crosby Textor, the lobbyists / spokesmen for Long Harbour (which also worked for the Conservative party during the election).
The correspondence was copied to the APPG chairs and patrons of LKP – Sir Peter Bottomley, Justin Madders, Sir Ed Davey – and Communities Secretary Robert Jenrick. But we received no reply.
Hopefully, Miss Long-Bailey will make more progress.
The freeholders' "Pledge for Leaseholders" is a government-supported initiative, announced by former Communities Secretary James Brokenshire.
Point 1 says freeholders will "Identify leases within our portfolio which contain a clause whereby ground rent doubles more frequently than every 20 years, contact leaseholders to inform them, and offer to amend to one linked to RPI."
It also has Point 7 saying the freeholders will "Have in place a complaints process that is transparent and fair, ensuring that complaints are heard and dealt with, and redress given quickly."
When the "Pledge" was announced by the government in March 2018, Richard Silva, executive director of Long Harbour said:
"This pledge is a crucial first step towards positive change in the residential leasehold market and it reflects our commitment to eliminating bad practice from the market."